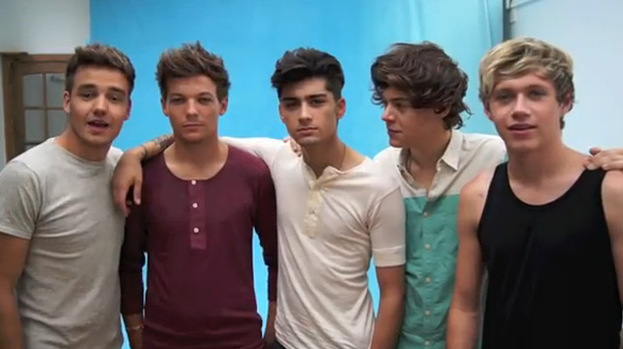 One Direction are supposedly struggling to cope with the pressures of their global fame.
Sources told a Sunday newspaper that Zayn Malik, Harry Styles, Louis Tomlinson, Liam Payne and Niall Horan are finding it hard to maintain their "goody-two-shoes" image.
An insider told the Daily Star Sunday that management have banned the lads from "openly sleeping with fans, getting drunk or smoking in public".
The insider supposedly told the newspaper: "One Direction are the biggest pop stars in the world right now and that's a lot of pressure to cope with.
"Everything they do is scrutinised and judged by the media and the public and the boys are finding it hard to cope.
"They are young lads who want to have fun.
"But they've been placed under strict instructions by management not to do anything to harm their squeaky-clean image."
Celebrity blogger Perez Hilton has predicted the pressures of fame could lead the band to split.
He said: "I'll probably get in trouble for saying this but they won't have longevity.
"I wouldn't be surprised if Zayn leaves first."
This article is powered by Well Contented Ltd