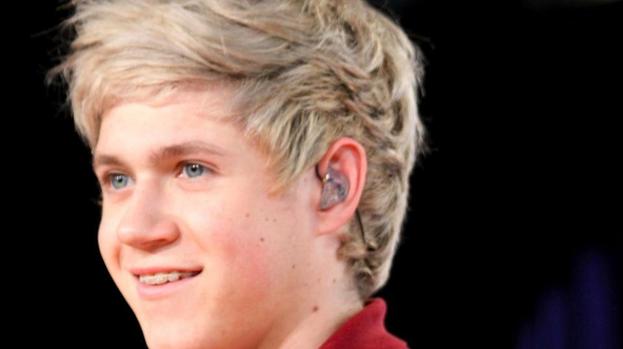 Niall Horan is becoming quite the sportsman and he is currently indulging in a round of golf with his JLS buddies.
Leaving the partying to 1D BFF Harry Styles, who has been doing the rounds at London Fashion Week, Niall has taken an altogether more relaxed approach to his recent time off, enjoying time in the great outdoors with his clubs.
The heartthrob Tweeted: "Out playin golf with @nbrez ,marv @jlsofficial and nath," posting a picture of the boys on the course.
Let's hope Niall has more luck with today's game: last time he played golf he managed to split his trousers at the first hole (steady ladies)!
He told fans: "Just played golf with marv! Great laugh! I split my trousers right down the middle on the first hole, tie'n my shoe laces hahaha! #fool" Well, you said it Niallster.
It looks like Niall could be spending even more time with the JLS lads, as he appears to be the only single member of One Direction.
Louis Tomlinson is loved up with Eleanor Calder, Liam Payne seems happier than ever with Danielle Peazer, Zayn Malik and Perrie Edwards are pop's hottest couple and now even Harry Styles looks to be settling down, after he was spotted smooching model Cara Delevingne at last night's Burberry show.
We're sure there's a queue of gorgeous girls desperate to date Irish cutie Niall, but for now he seems content to concentrate on his music and indulge in birdies of a different kind. There's hope for us yet girls.
More About One Direction
Related articles
People who read this story also read