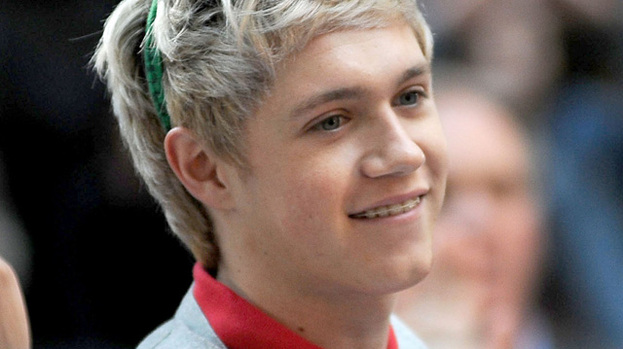 Niall Horan is marking his 19th birthday today – but far from hosting a celebrity-packed bash full of lavish presents and expensive cocktails, the thoughtful One Direction star has decided to throw a party that will raise essential funds for charity.
The blonde-haired Irish cutie made the decision to put his fame to good use and host a party which would help raise money for the Irish Autism Action charity, as well as a homeless organisation called Temporary Emergency Accommodation Mullingar (T.E.A.M.).
Tickets recently went on sale for the bash at the posh Mullingar Park hotel in Dublin, with fans rushing to snap all of them up almost instantly.
In fact, they got so excited that they flooded the website selling the tickets, causing it to crash. Oops!
As well as throwing tonight's party, the singer also spent today playing in a special charity golf day, which is also raising funds for the causes.
Speaking to the Irish Independent, Niall explained the reasons he decided to dedicate his final teen birthday to raising awareness and funds for such important causes.
"I am delighted and honoured to be in the fortunate position of being able to give back to my community," he said.
"The plan for my birthday, which is on the 13th of September, is to raise as much money as possible for IAA and T.E.A.M. and at the same time ensuring that both events are successful and fun for everyone involved."
Aww! Could Niall possibly be any more perfect than he already is?
Earlier on the hunky One Direction star thanked his fans for all their happy birthday messages which have flooded in today.
Writing on Twitter, he said: "I just woke up! I'm 19 wohoooo! Thank you all soo much for the birthday wishes and stuff! Love u [sic]." We love you too, Niall…
Related articles
People who read this story also read