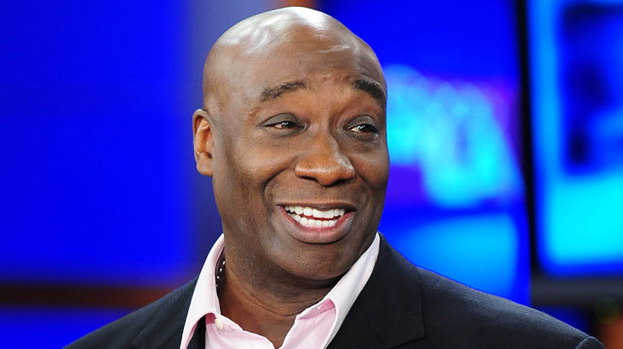 Michael Clarke Duncan, the star of movies such as Armageddon, Sin City and The Green Mile, has passed away aged just 54.
The actor died in a Los Angeles hospital on Monday morning, after undergoing nearly two months of treatment following a heart attack in July.
Sadly he never fully recovered, with Michael's publicist Joy Fehily confirming his death in a statement released from the actor's partner, Omarosa Manigault-Stallworth.
His fiancée told Radar that she has been left numb by his "sudden" passing, commenting: "I am devastated. He was the love of my life."
Michael wasn't always a movie star; before hitting the big time he was a bouncer and a bodyguard, and also dug ditches for a gas company in his native Chicago, before pursuing acting.
He played small roles in film and TV, before landing a part in the 1998 blockbuster Armageddon, alongside the likes of Bruce Willis, who became a close friend.
From there, Michael's movie career truly took off and he landed bigger parts, including his role in The Green Mile, in which he played a death row inmate put to death for murders he didn't commit, winning him an Oscar nomination.
The movie world reacted with sadness as news of his death spread around the globe last night.
Frank Darabont, director of The Green Mile, said in a statement: "Michael was the gentlest of souls - an exemplar of decency, integrity and kindness.
"The sadness I feel is inexpressible."
Tom Hanks, who played a corrections officer alongside Michael in The Green Mile, said in a statement: "I am terribly saddened at the loss of Big Mike.
"He was the treasure we all discovered on the set of The Green Mile. He was magic. He was a big love of man and his passing leaves us stunned."
Related articles
People who read this story also read