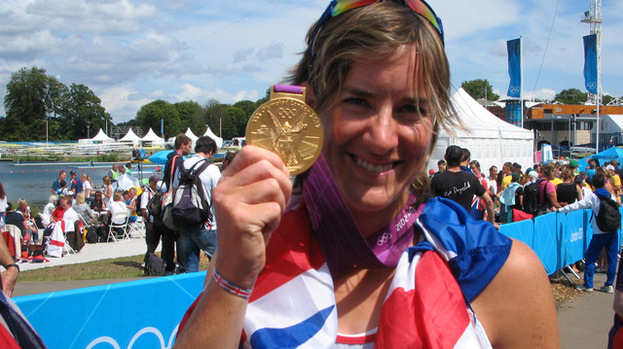 Stars of stage, screen and sporting arenas are joining STV's online team as guest editors to help raise awareness of the STV Appeal 2012 this week.
Olympic gold medallist Katherine Grainger leads the field on Tuesday, September 4, when she takes over the reins for the day. What will she have to say about stv.tv's sporting coverage and does she secretly watch The X Factor?
Katherine will be followed on Wednesday by Elaine C.Smith, star of stage and screen, whose stage show I Dreamed a Dream, about the life of Susan Boyle, is coming to Scotland later this month. Will she be putting the finishing touches to stv.tv's showbiz coverage or does she secretly want to put STV heavyweights such as Bernard Ponsonby or John MacKay on the spot?
The week will end with another guest editor on Friday, the day of The Big Live telethon in the evening, whose identity is so exciting that we can't tell you yet. But the secret guest will certainly have something to say about talent shows and the Scottish weather.
The guest editors are only one part of celebrity commitment to the Appeal which will see a week of special programmes starting with The Big Launch on Monday.
Robert Dawson Scott, stv.tv's editor (most of the time) said: "it will be a pleasure to welcome these popular figures to STV and to our websites. I'm grateful to them all for taking time out of their busy schedules to share some of their knowledge and experience with us on behalf of the Appeal and I am sure our millions of users will be intrigued to find out what they come up with."
Deputy director of channels at STV, Elizabeth Partyka added: "The week of Appeal programming is a fantastic opportunity for STV viewers to see the reasons behind all the fundraising efforts and hear more about how the money will be spent to tackle child poverty in Scotland.
"The most amazing thing about the STV Appeal is that every penny we raise will be matched by the Scottish Government. This means that £5 immediately becomes £10. This doubles the impact that we can have in tackling this issue.
All celebrities involved with STV Appeal have generously donated their time for free.