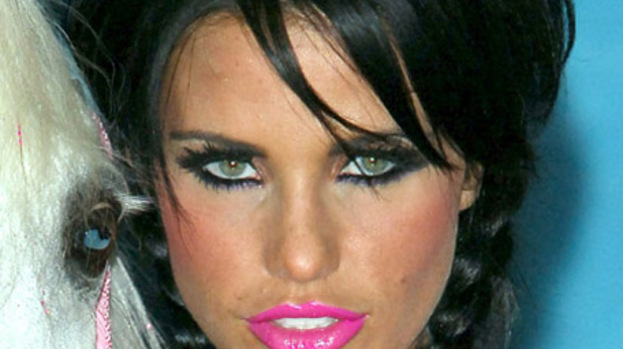 Katie Price has been banned for driving for a year after twice being caught on camera speeding.
The ban has been suspended while the former glamour model appeals the decision.
Price claimed she did not see the two speeding tickets, because she does not open her own mail.
The 34-year-old said her post was dealt with by her mother and and she had not seen the prosecution warning.
Price told the court that at the time she was moving house and her mail was just "thrown through open doors" and often not retrieved for days.
The notices were sent to her home in Horsham, West Sussex, after her white Range Rover by caught by speed cameras in London.
Katie admitted that the car was hers but said her boyfriend Leandro Penna was using it at the time.
Price added: "Because I got my pink car that year, I am obsessed with driving my pink car."
Katie, who already had six points on her licence, was given six more and banned for 12 months.
District Judge Julia Newton, sitting at Bromley magistrates court, said: "If she delegates duties relating to post, while it may seem draconian, if that system fails, responsibility rests with her."
Prosecutor Gudrun Fama said: "It is very unusual for someone to take so little interest in her personal mail, particularly someone who was allegedly in the public domain.
"It just seems incredible."
This article is powered by Well Contented Ltd