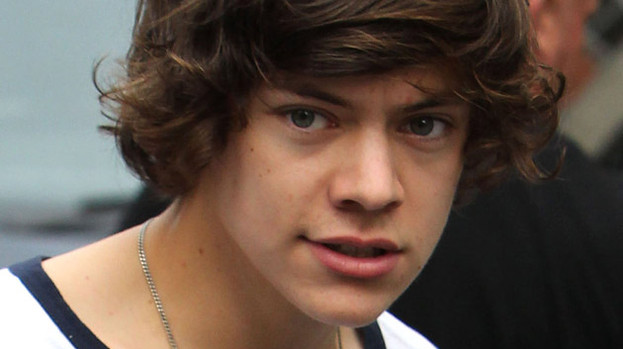 Harry Styles isn't short of a date or two and is without a doubt one of the most eligible bachelors on the globe just now.
He's been described as a ladies' man, a massive flirt, a playboy and even a cougar hunter, referring to his penchant for the more mature lady.
But what is it that floats Harry's boat when it comes to choosing a partner?
In a recent interview, Harry revealed that he loves nothing more than the chase and one thing that's sure to turn him off is if a woman is too keen.
But what else catches the One Direction hunk's eye, and what leaves him cold?
Well according to www.celebsgoss.com, Harry loves a girl with long, luscious locks and a fit, toned body.
If you're lucky enough to get his digits, make sure you don't call or text him straight away either as he finds this a little desperate. We're all modern girls here, but in this case it's best to play by the old fashioned rules and wait for him to call you first.
Harry is also a big fan of flirty eye contact and will signal his interest by catching a girl's eye, locking her gaze, and then looking away. If he's interested, he'll make sure the girl knows and give her plenty of attention for the rest of the night.
According to the website, he's also not shy of a bit of competition. In fact Harry even seems to see this as a challenge – so don't be shy of chatting to other guys too. Sounds like a risky strategy when you have Mr Styles interested, but hey!
And what about once you've nabbed that curly-haired cutie? Well apparently any prospective girlfriend of Harry's will have to meet his family and friends to make sure she gels well with them. If they get on like a house on fire – and the lady of choice loves their traditional British hospitality – then you're well on the way to working your way into Harry's heart. Ah, we can but dream!
Related articles