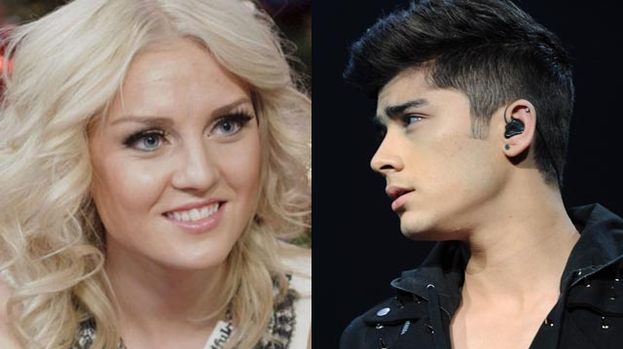 Zayn Malik and Perrie Edwards are one of the cutest couples in pop, and while they try, largely, to keep their relationship behind closed doors, Perrie has opened up to tell fans how great life is with her One Direction heartthrob – well jel.
In an interview with the Sunday Mirror, she insisted that while they may lead glamorous lives as singers in successful pop bands, when at home, they are just like any ordinary couple who like nothing better than spending time together with their families and friends.
The stunning blonde said: "When we're together at home it's just me and Zayn. I don't even think of him being in One Direction. He's just a sweet little boy."
Zayn may look pretty perfect to his millions of fans throughout the world, but even the handsome 1Der has his fair share of annoying habits.
Perrie revealed: "His most annoying habit is the fact he doesn't ever stop singing – he's even worse than me."
Dating a member of one of the most successful boybands in the world may sound like a dream, but as Perrie and the likes of Carline Flack have come to learn, a romance with Zayn, Harry Styles, Liam Payne, Niall Horan or Louis Tomlinson is not without its problems, especially when it comes to tackling jealous 1D fans.
But Perrie insists she doesn't let catty comments or jealous jibes get to her, telling the paper: "It doesn't bother us at all that everyone has an opinion on our relationship.
"It's like being at school and you start dating the popular boy in the class and everyone is jealous about it. It isn't a big deal."
And the talented 19-year-old had nothing but praise for her Little Mix fans, who have been a great source of support when the One Direction massive start to get out of control.
"Our Little Mix fans have actually helped me. If people start on me then they stand up for me. In total there's probably only been two or three ¬comments that have truly got to me," Perrie said.
While One Direction get set to perform at the MTV VMAs next month, where they are also nominated for two awards, Perrie is focusing on storming the charts with Little Mix single Wings.
Related articles