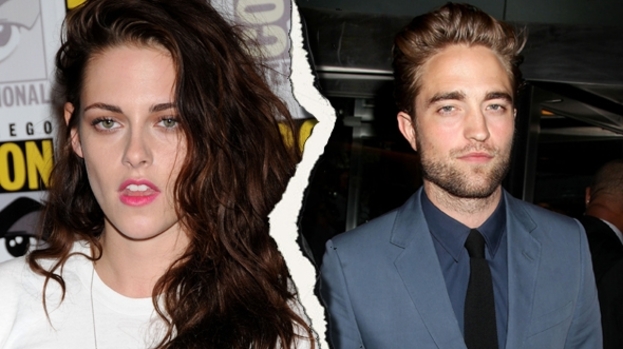 Twilight hottie Robert Pattinson is doing what all us girls do after a break-up – hitting the shops for some new clothes, and heading to the hairdressers for a new 'do.
Apparently the British star is keen to show ex-girlfriend Kristen Stewart exactly what she's thrown away and has started making subtle improvements to his appearance.
According to Look magazine, Rob has been going for teeth whitening sessions, plenty of treatments at the hair salon, and the odd spray tan. It's the safest way to get that golden glow, after all.
Rob has also been splashing the cash on some new designer gear too, as part of his grand 'break-up makeover' plan.
"He's bought an array of Gucci suits which cost $2,000 a pop and he's stepping up his exercise regime with trainer Tamsyn Hamilton to get in shape," a source told the magazine.
We have to admit, when we saw Rob make his first appearance on TV since news emerged that Kristen had cheated on him, we couldn't help but notice he was looking pretty fine.
The hunk, who dressed in a midnight blue suit which clung perfectly to his masculine frame, showed off some rather sexy designer stubble and a light, natural bronzed glow, as he chatted to Jon Stewart on The Daily Show.
"Rob wants to show Kristen what she's thrown away," a source told the magazine. We're pretty sure she's fully aware Mr Pattinson!
The movie world was left open-mouthed when Kristen admitted cheating on Rob with married movie director Rupert Sanders, earlier this year.
Both Kristen and father-of-two Rupert issued apology statements via the press, after photos of them kissing emerged, and the actress is thought to have moved out of the Los Feliz home she shared with Robert, at his request.
The pair will have to face each other in a few months though, when the promotional activities for the fifth and final Twilight movie kick off, and they are forced to walk the red carpet. For the first time in our lives we wouldn't want to swap places with this pair!
Related articles