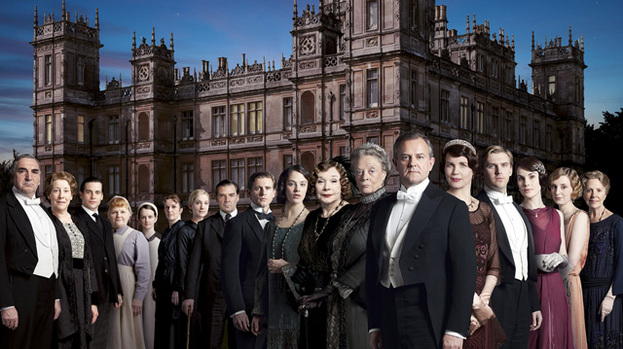 Male Downton Abbey stars were left a little red-faced recently when they were forced to shoot energetic sports scenes wearing loose period underpants rather than the slightly sturdier option of boxer shorts.
The actors, who included Hugh Bonneville, aka the Earl of Grantham, were filming scenes at a cricket match for one of the upcoming episodes in the highly-anticipated new series.
And show bosses told the stars not to wear their usual, modern, underwear in case viewers could see the outline underneath their white cricket trousers.
Unfortunately the loose underwear they were given to wear left them hanging…quite literally.
David Robb who plays Dr Clarkson in the period drama, told The Sun: "The bosses reckoned viewers might be able to see our Calvin Kleins, so we had to wear these big pants.
But they don't really contain a chap — you just flop and dangle around all over the place — and the boys' jokes were flying, as you can imagine.
"I don't think the viewers will really be able to see anything but I'm not sure."
Viewers will get the chance to catch the, ahem, match, during an episode which sees members of the Crawley household take on locals from the village.
Downton Abbey series three hits STV and ITV this September. Picking up in the early 1920s, the show will see Lady Mary and Matthew wed, Bates try to pick up the pieces of his life following his conviction for murder, and Lord Grantham battle to deal with the repercussions of a disastrous financial decision.
More About Downton Abbey
Related articles