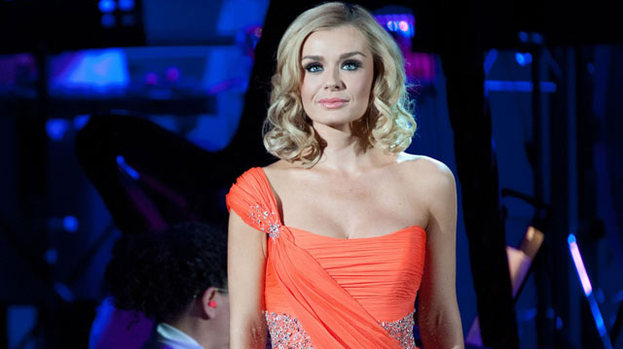 Katherine Jenkins has taken to Twitter today to vehemently deny that she had an affair with David Beckham.
Whisperings about an 'affair' between opera star Kath and footballer David had emerged earlier on the social networking.
A rumour then emerged that the reported fling had been covered up by an alleged super-injuction, which would stop the media from reporting the story.
However today a shocked and clearly upset Katherine has voiced her anger at the claims, writing about the "very hurtful, untrue rumours" on her own official Twitter account.
The star Tweeted: "Dear Twitter friends, I've read some horrible rumours on here & want u 2 know I absolutely deny I've had an affair with David Beckham.
"The rumours are very hurtful, untrue & my lawyers tell me actionable."
The star continued: "I've only met David twice: once at the Military Awards in 2010 & on a night out in the West End in Feb 2012
"We were out in a group of friends & it was just a normal fun evening out.
"Just so we are clear I have never been on my own with him and never arranged to meet up."
Poor Katherine will no doubt be gutted that she has been forced to address the issue.
The Welsh opera stunner had to endure a public break-up with her TV presenter fiancé Gethin Jones at the end of last year and has remained single ever since, despite being linked to Dancing with the Stars professional Derek Hough.
Meanwhile a spokesperson for David said: "Unfortunately, we have to deal with this type of nonsense on Twitter. One minute David is dead, then more scurrilous rumours, there is not one jot of truth to any of it."
Related articles