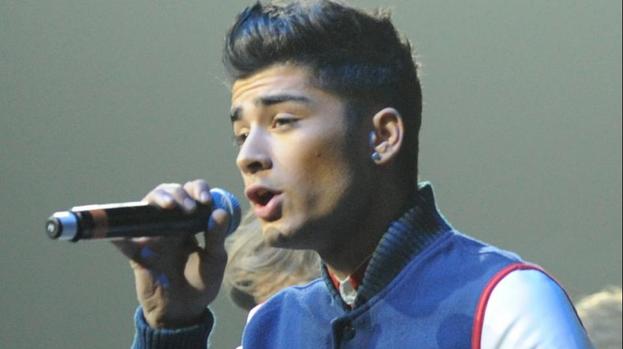 Zayn Malik has said so long to Twitter after becoming sick of the abusive messages he has received via the social networking site.
The singer has shocked 1D fans by posting a message saying: ''The reason i don't tweet as much as i use to, is because I'm sick of all the useless opinions and hate that i get daily goodbye twitter :)
''My fans that have something nice to say can tweet me on the one direction account, :) x"
Upset 1Ders inundated Twitter with posts begging Zayn not to quit, but even trending topics #ComeBackZayn and #ZaynComeBack have failed to get the 19-year-old heartthrob to change his mind.
Earlier this year, Zayn's girlfriend, Perrie Edwards, also quit her personal account after becoming fed up with nasty comments from jealous One Direction fans.
Putting social networking dramas aside, Zayn and Perrie have looked happier and more loved up than ever recently, with the pair posing for pictures with Zayn's family at the weekend as they celebrated Eid.
The young stars are also reportedly considering taking the next step in their relationship, with a view to moving in together.
A source told Heat magazine: "Zayn just hasn't met anyone like Perrie. He's absolutely infatuated with her. They want to be together all the time.
"Zayn's bought himself a house in North London but isn't quite ready to move in there yet. Perrie is going to help him kit the place out - it will basically be their place rather than just Zayn's.
"Perrie will have her own wardrobe space and will give advice on how it's decorated."
Related articles