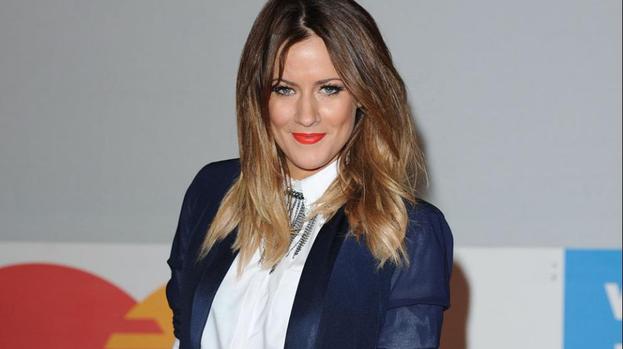 Caroline Flack has been opening up about her feelings over the stick she got for having a fling with One Direction's Harry Styles.
The Xtra Factor host dated Harry briefly from late last year until the start of 2012, while the singer was 17 and she was 32, something which caused a few raised eyebrows among the public and fellow celebrities.
In addition to constant coverage of their relationship, Caroline also had to endure sickening abuse online from jealous One Direction fans, who bombarded her with messages on social networking sites such as Twitter.
Now the brunette beauty has admitted she was left shocked by the reaction over her and Harry's relationship.
"I'm surprised - it's tough. I didn't kill someone, I just went out with someone younger," the television host told Look magazine.
"But there have been more positive reactions than negative ones."
Celebrity friends such as Dawn Porter backed the star over her relationship with curly-haired Harry.
TV star Dawn wrote on her blog: "Dear Caroline Flack, I see you have been 'spotted' with a younger man? Twelve years younger to be precise.
"He is, however, old enough to legally allow you to take an interest in him, and he is also too old to be your son – just – so that's good news."
She continued in the joking manner, adding: "Caroline, I personally am all for you and Harry Styles being 'good friends' and think you should persist merrily with your new found 'friendship', allowing your heart to go in the one direction (sorry) that it feels is right.
"Just don't get caught getting him drunk, at least not until his 18th birthday. If only in that respect, be careful."
At the time Caroline laughed off the criticism and even spoke openly about the backlash she'd faced in an interview with Now magazine last December.
"Some people tend to see the negative immediately and that's what I find really strange. If two people like each other and get on, why does anyone else find a negative in it? I know it's human nature for everyone to gossip. But why say it's bad? No one's being hurt at all in anyway," the star told the magazine.
"It's the age gap that's the story. What's hard for me to get my head around is people saying it's disgusting. I don't think it is."
And despite the negativity she faced during the short-term relationshp, Caroline revealed that she still doesn't have regrets about her time with Harry.
Asked by Look magazine if she would go back and erase the relationship if she could, Caroline said: "I wouldn't edit anything out of my life. I learnt the hard way that the easiest thing is to keep it to myself."
The TV babe added: "With the whole Harry situation, about 95 per cent of what was written was false. I didn't really know where to begin.
"But I've developed thicker skin and become more hardened to it. I don't get as upset as I used to, but I'm still human."
Caroline is thought to be currently single, while Harry is believed to be dating model Cara Delevingne, 20.
Related articles