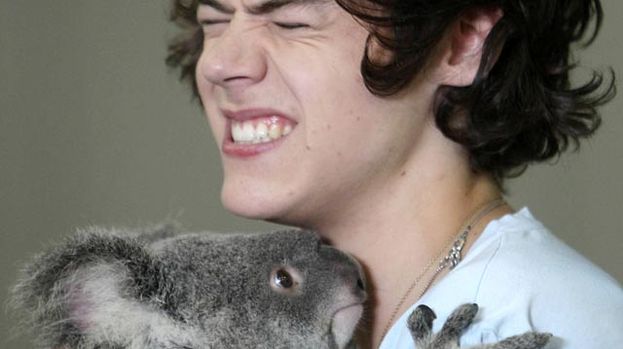 As a member of the biggest boyband in the world, One Direction star Harry Styles has women (of all ages) throwing themselves at him wherever he goes. But he doesn't want a girl who falls to her knees and confesses her undying love for him. Damn.
Harry has revealed the secret of how to win his heart, admitting he loves the chase and prefers girls who keep their cards close to their chests. In other words ladies, play it cool.
He told Top of the Pops magazine: "The fun part is the chase, so if you speak to me, play a bit hard to get.
"I think it's attractive when someone turns you down. You don't want someone to say yes straight away, do you?"
Did Cara Delevingne knock you back at first Harry? The pop prince is said to be dating stunning model Cara, after hitting some of London's top night spots together over the past few weeks.
Harry has also been linked to just about every woman he's ever spoken to since splitting with Xtra Factor host Caroline Flack in January this year.
The list of glamorous girls he is said to have got close to includes Taylor Swift, Inbetweeners star Emily Atack and Made in Chelsea lovely, Caggie Dunlop.
Despite being known as the Mr Lover Man of 1D, Harry denies that he is a flirt, insisting he's too geeky to chat up the chicks.
He told the magazine: "I think you have to be cool to be a good flirt – and I don't think I'm very cool." We're sure millions of girls around the world would disagree, Harry.
More About One Direction
Related articles