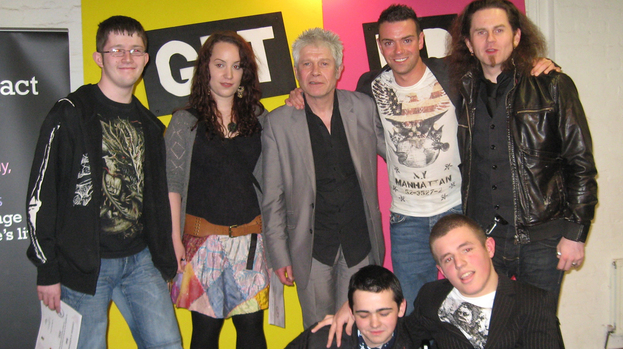 This stand up show from Scottish comics Vladimir McTavish and Keir McAlister boasts to be the only show on the Fringe this year dealing with the topic of Scotland's future and the impending referendum.
Without trawling the entire Fringe brochure I'll give them the benefit of the doubt on that. One thing that is certain is that there are plenty of laughs to be had here- mostly at the expense of us Scots, which just goes to show what a generous nation we are.
Taking place in a small sweatbox of a room, this is the sort quick-fire, in-and-out in an hour, lo-fi, comedy show the Fringe does best, and McTavish and McAlister make for genial hosts.
After a brief 10 minute warm up from McTavish covering his Oor Wullie hair do and a dig at Ryan Air, the pair then double up to take it in turns to consider the various topics up for debate during the evening.
These include public indifference toward the referendum, and how, if Alex Salmond wants to avoid the Wee Free No vote he should hold the referendum on a Sunday. Donald Trump and wind farm energy also get a look in, as does why pinning your economic hopes on a cartoon, (Brave), isn't necessarily the best Government policy known to man.
Elsewhere the possibility of a new Scottish national anthem is put under the microscope (all the contenders at the moment involve battering the English which is hardly progressive), and there's also a picture round to see if anybody can recognise some of Holyrood's finest. Amazingly some folk in the audience can.
All in, it's light-hearted, satirical, knockabout stuff aimed at puncturing some myths about Scotland and the Scottish psyche, as well reinforcing a few into the bargain. Did you know that apparently religious bigotry won't just disappear overnight if Scotland becomes independent? There's even a comedy music video at the end for good measure.
Will this "comedy think tank" sway the way you will vote in the referendum if you're a Scot? McTavish and McAlister certainly hope not, or we're all in trouble. But it makes for an amusing, thought-provoking night out all the same.
Vladimir McTavish and Keir McAlister Look at the State of Scotland, The Stand Comedy Club,until Aug 26. Tel: 0131 558 7272
More About Edinburgh Festivals