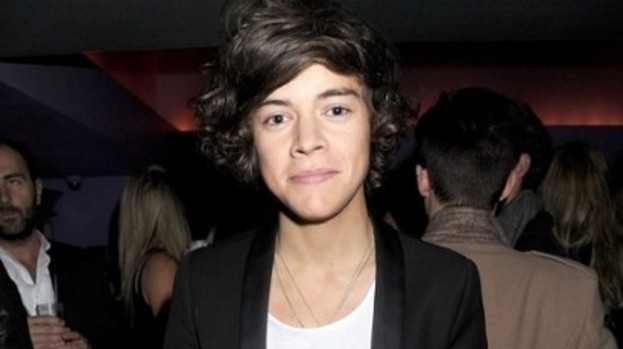 As the 'lothario' of the pop world, Harry Styles is no doubt more than aware that his looks are rather appealing to what seems like pretty much all of the female population.
But the One Direction hottie couldn't resist playing dress up and altering his image completely, during a recent day out with Radio 1 DJ pal Nick Grimshaw.
Pulling on a freaky skeleton suit - which even covered, sob, his cute curls – Harry was unrecognisable as her underwent a shocking image transformation, in snaps published in The Sun.
Of course, the boyband hottie still made sure his trademark beanie hat was on, so there was no mistaking his identity.
One onlooker said: "One minute Harry was wearing his trademark t-shirt and jeans, the next he was wearing the suit and running up and down the hill.
"Grimmy was talking picturres and roaring with laughter – Harry looked like Freddy Krueger."
We think most of your female fans probably prefer your other look, Mr Styles…
Harry is frequently linked to a number of stunning ladies, but it seems his bandmate Niall Horan hasn't had quite as much luck with the opposite sex.
X Factor 2011 stunner Amelia Lily recently revealed that she actually turned down the chance of a date with the Irish cutie, because he's "not my type".
I met all the boys through The X Factor," Amelia told this week's Now magazine. "[Niall and I] got papped together walking out of the studio.
"It wasn't about romance for me. The last thing on my mind at that time was going on a date."
And when asked if they swapped numbers, Amelia said: "Yeah. Sorry Niall. He's a nice guy, but not my type. I like dark haired boys."
Oh Amelia! Could this possibly be the first report of a lady turning down one of the One Direction hunks?
More About One Direction
Related articles