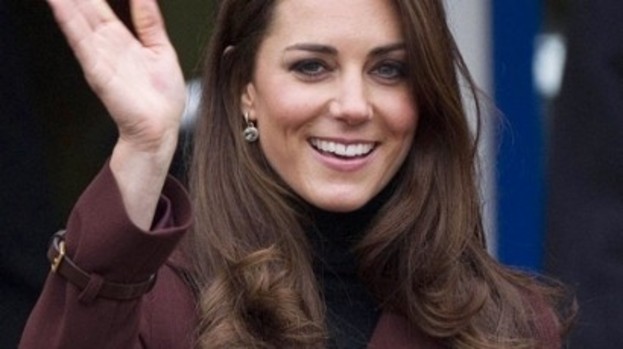 The Duke and Duchess of Cambridge and the Beckhams have become close friends over the past few years, with David and Victoria landing a golden ticket to the couple's Royal Wedding last year.

David and Wills share a mutual passion for sport and Kate and Victoria have formed a firm friendship thanks, largely, to their love of all things fabulously fashionable.

Kate has earned the title of 'style queen' since becoming a fully fledged member of the Royal family and the delightful Duchess rarely puts a foot wrong on the fashion front.

And while she shuns professional stylists, preferring to showcase her own unique style, she has apparently been taking tips from her new BFF Victoria.

Victoria Beckham has made the successful transition from Spice Girl to world renowned fashion designer, and we're not talking a line in a high-street chain here.

VB is a leading light in the fashion world, with celebrities falling over themselves to wear her beautifully designed dresses.

According to OK! magazine, Kate, or Catherine as she is officially known, asked Victoria if she could take a selection of the singer's dresses to wear on her honeymoon.

A source said: "Victoria was only too happy to give her fashion tips. She couldn't believe that she was helping to dress the future Queen."

David and Victoria admire Kate and William's down-to-earth attitude to life and footballer Becks gushed about the Duke's ability to captivate the crowds.

He said: "William has an aura. He's got the charisma of a king. He walks into a room and everyone knows he's there because he oozes that charm."

David and his family, just like Kate and Wills, have attended many Olympic events at London 2012, keen to lend their support to nation's athletes and get caught up in the atmosphere of the fantastic games.

They are all looking forward to the grand finale of the Olympics closing ceremony on Sunday, when, rumour has it, Victoria will take centre stage, for a performance with the Spice Girls. We're sure Kate and Wills will be zig-a-zig-ha-ing along with the rest of us!
SPICE UP YOUR LIFE
People who read this story also read