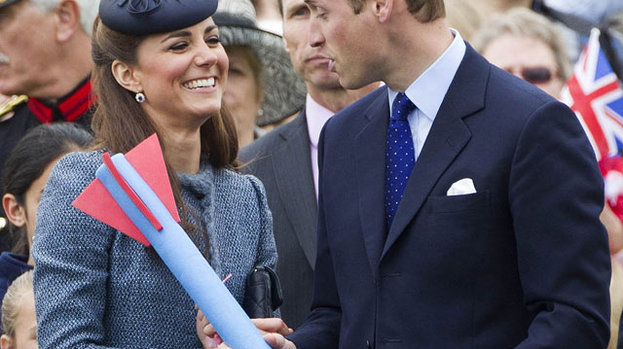 The Duke and Duchess of Cambridge are excitedly planning their trip north of the border, as they get set to join the Queen on her Diamond Jubilee tour of Scotland.

Scotland holds a special place in Kate and William's hearts, as they met when they were both studying at St Andrew's University.

Romance is said to have blossomed around Christmas 2003 and now they are happily married and are one of the most talked about and admired coupes in the world.

St Andrews may be where they fell in love, but Balmoral has long been a favourite getaway for Kate and Wills, as it provides the perfect escape away from the spotlight and allows them to indulge in the outdoor sports they so greatly enjoy pursuing.

Ingrid Stewart, editor-in-chief of Majesty, previously spoke of the couple's love for the royal estate, saying: "They are both big romantics and like to return to the places that mean a lot to them."

She continued: "One Hogmanay, William surprised Kate with a date in a fire-lit log cabin. She and William shared an estate cottage Tam-na-Ghar during their breaks as students from St Andrews."

Although they will no doubt squeeze in a visit to Balmoral, the Duke and Duchess have a packed scheduled supporting the Queen on her jubilee engagements.

Along with the Duke of Edinburgh, the royals will attend various events in Glasgow, Edinburgh, Greenock and Perth between July 2 and 6.

Kate and William, or the Earl and Countess of Strathearn to use their Scottish titles, are particularly looking forward to a special service being held in Edinburgh's St Giles' Cathedral on the Thursday, when William will be formally installed as a Royal Knight of the Thistle.

Kate and William could be spending a lot more time in Scotland, if recent reports are anything to go by.

William is said to be keen to transfer to RAF Lossiemouth, Moray, in 2013 and Kate is believed to be delighted at the prospect of returning to Scotland.

A senior RAF source told The Mirror: "Lossiemouth will also give the chance for William to command his own helicopter."

You can find out full details about the Royal Family's visit to Scotland here.
BY ROYAL APPOINTMENT
People who read this story also read