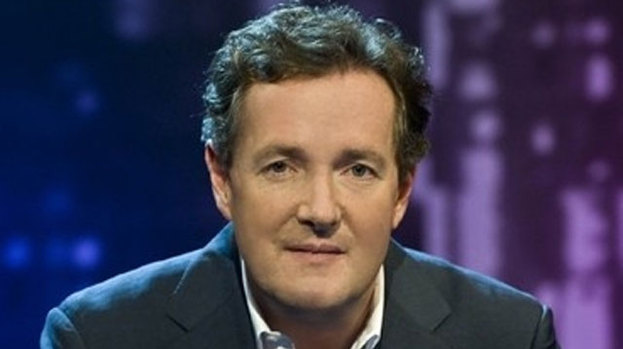 Piers Morgan has revealed that he thinks Prince Charles will make a great king when he eventually succeeds Queen Elizabeth II.
The controversial TV presenter is covering CNN's coverage of the Diamond Jubilee across the pond, and he is convinced that Charles will do a fantastic job when he comes to sit on the throne.
Speaking to Parade magazine, he said: "Charles is a very misunderstood guy, and I think he'll make a great king.
"Despite what Americans may think, Charles will definitely be the next king unless he dies before the Queen.
"They absolutely believe in natural succession. And then I think William will be king in 30 years and be a remarkable king."
Piers finds it fascinating how much the Americans love the British monarchy, and he thinks it's because they don't have a Royal family of their own.
"William and Kate are probably the biggest stars in the world now," he said. "They get more magazine covers in America than Brad and Angelina, and I think that's a testament to the star power of the Royals.
"Everybody thought it may have ended when Diana died, but I always believed William and Harry would continue to shine a great light on the Royal family.
"What I've been struck by since I've been on CNN is that Americans are very fond of the royal family and particularly of the queen, and that's why I'm excited about doing this."
US president Barack Obama is also a big fan of the Royals and paid tribute to the Queen's 60 years on the throne. Ina message posted on the White House website he said: "In war and in peace, in times of plenty and in times of hardship, the United States and the United Kingdom have shared a special relationship.
"We have stood tall and strong and faced some of the greatest challenges this world has known. While many presidents and prime ministers have come and gone, your majesty's reign has endured."
DIAMOND JUBILEE
People who read this story also read