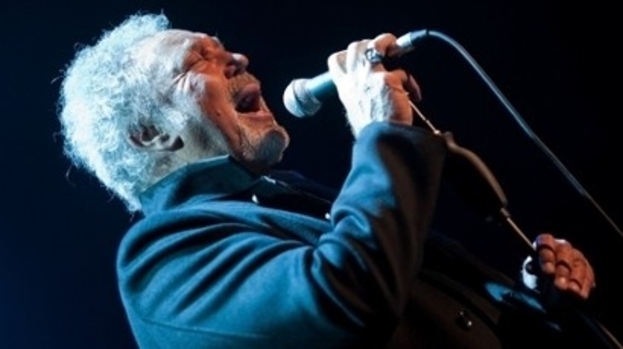 He might be several decades older than Prince Harry but Tom Jones proved he's still down with the kids after a dazzling performance in front of Buckingham Palace that had the young prince singing along!
The Golden Oldie followed performances by the likes of Jessie J, Will.i.am, Gary Barlow, Cheryl Cole, Ed Sheeran, Grace Jones, Sir Cliff Richard and JLS among others.
The Welsh wonder showed us the way to have fun with a jubilant performance of his hit Mamma Told Me Not to Come.
Giving a golden performance, the silver fox wore a LBS (Little Black Suit) after fellow Welshman, fan and presenter Rob Brydon introduced him.
He might be a tad older than pop princes JLS, but Tom proved he still has the pipes for pop with a performance that had the Union Jack flags flying up and down the Mall.
He went on to sing his classic hit Delilah which had Prince Harry singing along from the Royal Box – we'll know what his karaoke choice is next time then!
What did you think of Tom's performance? Was it fit for a prince? Leave us a comment and let us know what you think.

People who read this story also read