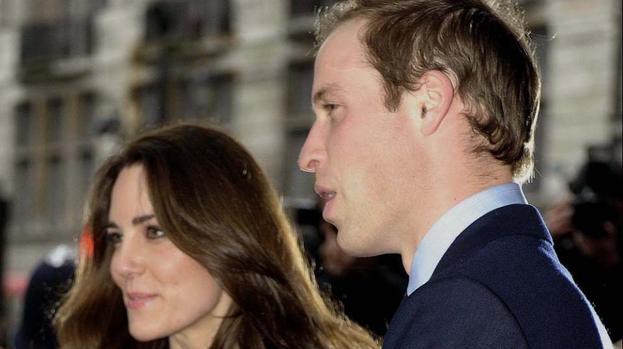 Prince William is "proud" of how his wife the Duchess of Cambridge is coping with her first pregnancy.
The 31-year-old royal is reportedly delighted with the way Catherine is handling the constant media attention after it was confirmed she was expecting their first baby.
Their baby will be third in line to the throne when it is born in the summer.
A source told Now! magazine: "Wills is being incredibly supportive, saying he's got so much admiration for how she's coping with it all."
The Duchess suffered from severe morning sickness during the first few months of pregnancy.
She was hospitalised for several days at the King Edward VII hospital, London, but has since made a good recovery.
Catherine is to return to her royal duties later this month when she is due to meet women recovering from substance abuse at London's Hope House treatment centre.
The 31-year-old will chat to patients and staff from the Action on Addiction programme.
The treatment sees people participate in daily groups and workshops where as well as one-to-one counseling as part of the 12-24 week recovery process.
This article is powered by Well Contented Ltd