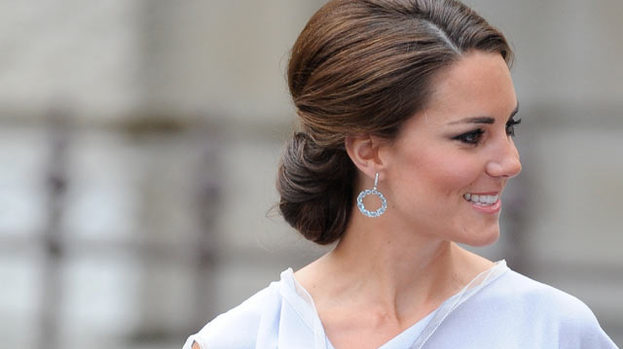 Kate Middleton will celebrate her 31st birthday on January 9, but she's not planning a lavish party for the occasion.
The pregnant Duchess is instead set to mark the day with her close family and friends, with her parents and Prince William organising a low key lunch or dinner.
A source told Marie Claire: "Wills and the Middleton family are planning a very quiet do, but there'll be a 'surprise element', which could be one of two things.
"They'll arrange a very small lunch with present openings if she's feeling up to it. Or, they'll throw a big family dinner in the evening.
"She'll just want to be with her family and enjoy her last birthday with Wills before there's a little one to look after. And it seems Kate is just looking forward to spending her birthday with her family before she gets to grip with motherhood."
Kate's closest friends are expected to be invited to join the family for the meal.
The Duke of Cambridge is considering purchasing an extra special gift for his darling wife, which could prove a little difficult to wrap.
According to the Marie Claire website, Wills is looking to buy a new house, away from the heart of London, so he and Kate can spend quality time, out of the spotlight, when their baby arrives.
The source said: "They've talked about getting a place where they can get away from it all. And now Wills has narrowed down the list to a few incredible places in Hampshire and Buckinghamshire around the £5 million mark.
"They don't want to be too close to London as they are already based in Buckingham palace. Wills has gathered together various property details from some high-end retail estates which he will give to her on her birthday."
For any other member of Kate's family looking to get her a birthday treat, a box of lavender shortbread is sure to be high on her wishlist.
Kate, or Catherine as she is officially known, is said to have been craving the biscuits to help ease her acute morning sickness.
A source told The Sun on Sunday: "A lot of women develop cravings during pregnancy and Kate is no exception. "She has got a real taste for these biscuits.
"Lavender is said to have healing properties, so it is not such a wacky food to nibble on when you're pregnant."
Related articles