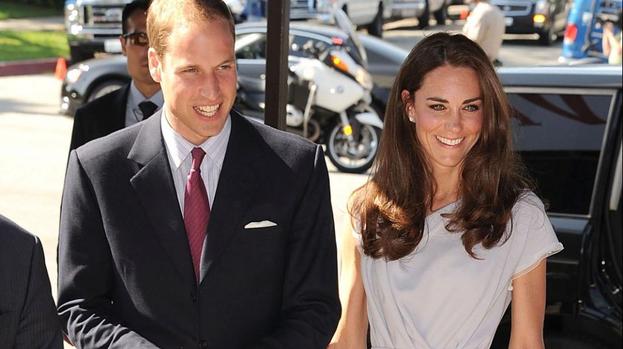 Prince William is reported to have been axed from a spoof appearance at the London Olympic opening ceremony – because he would have distracted from the Queen.
In a comedy segment for the opening ceremony, actor Daniel Craig as James Bond was seen reporting for duty to the Queen.
Her Majesty and the British super spy were then shown flying in a helicopter over the Olympic stadium before two lookalikes jumped out.
But The Sun now reports that Prince William, who works as an RAF search and rescue pilot, was originally pencilled in to appear at the controls and give his grandmother a thumbs up.
A BBC source told the paper that William was cut from the sketch because aides feared that he would take attention away from the Queen.
The stunt was one of the highlights of the opening ceremony, which also saw Mr Bean play piano and featured a depiction of Britain's industrial revolution.
Speaking to the BBC over the summer, Prince Harry revealed that neither he nor William was aware of the stunt.
"Both of us were slightly surprised with our grandmother's secret hobby of parachuting," he said.
And William added: "We were kept completely in the dark about it, that's how big the secret was.
"Harry got a sniff of a rumour on the night and the rumour mill was going into overdrive but in fact she did such a good performance that she's been asked to star in the next Bond film. I'm thrilled for her."
Related articles