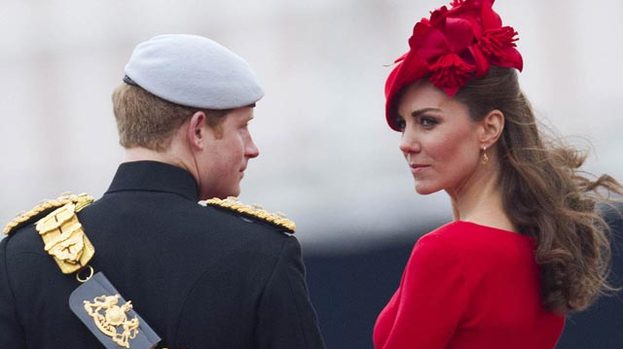 Kate Middleton comes a surprising fourth in a survey of popular royals. The poll puts her husband Prince William at the top of the chart.
The questionnaire to establish the most popular royal also puts the Queen and Prince Harry ahead of Kate.
In the poll, carried out by King's College London and Ipsos MORI, William gains 62 per cent of the vote.
The results of the survey will be used in a debate on the changing face of the monarchy.
The last time the same poll was carried out in 2001 he only got 22 per cent of the vote.
The Queen managed to get 48 per per cent after her Diamond Jubilee year.
Palace playboy Prince Harry is in third at 36 per cent – up from 7 per cent in 2001.
And bringing up the rear is new entry Kate Middleton at 23 per cent.
King's College professor of public opinion and political analysis Roger Mortimore: "A lot of people would like the idea of William succeeding straight away. He is young and good-looking and popular.
"Young people can see something of themselves in William and Kate. They can see the monarchy looking more modern than it did beforehand."
More About Royal Family
Related articles
People who read this story also read