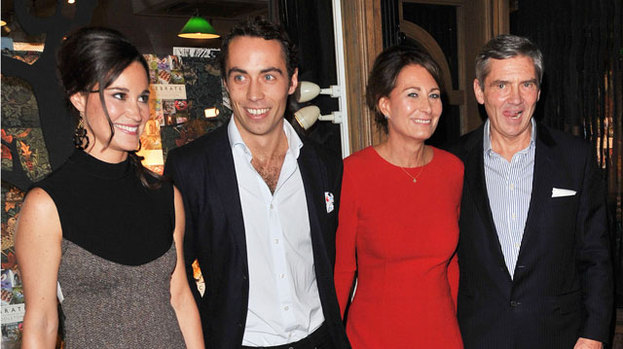 No one would be surprised to hear that Kate Middleton had jitters on her wedding day. After all, she was about to become a member of the British royal family in front of a TV audience of two billion people.
But now her brother James has revealed that because of his dyslexia, a learning disability that impairs a persons ability to read, he could only get through his Bible reading by rewriting the text in language that he could understand.
"I had to retype the whole of the reading phonetically," he told the Daily Mail. "And that's how I learnt it."
Dyslexia is a problem that James has dealt with his entire life, but he chose to speak about it now to raise awareness of the British Dyslexia Association.
He added: "At the end of the day, whether it was in a little church or Westminster Abbey didn't matter, it was me, as a brother, doing a reading for my sister and her husband at their wedding and I wanted to do it right."
And the 25-year-old businessman also said that despite his difficulties, he would still choose to be dyslexic if given the choice.
"I feel it helps me see things in a different way," he said. "There is a talent in dyslexia, it can help you see things creatively. So I wouldn't change a thing."
More About Royal Family
Related articles
People who read this story also read