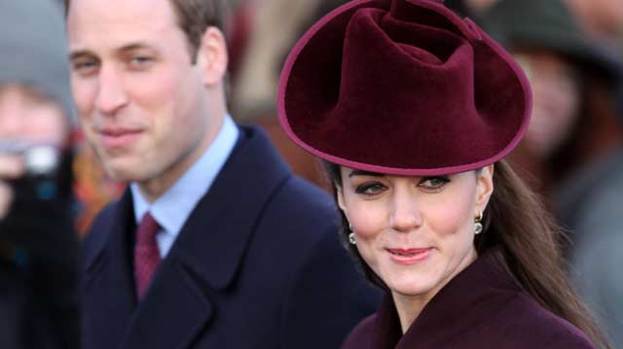 Kate Middleton and Prince William might need to watch their back this Halloween because the Duke and Duchess of Cambridge might be in for a rather spooky October 31…
According to legend, Kensington Palace, which is where the couple stay while they are in London, is haunted.
At the moment the couple rarely stay at the palace, spending most of their time in their rented cottage in Anglesey, north Wales.
But if they're planning to come to the capital this Halloween for any spooky soirees or events, they might want to keep the lights on – because according to legend, things tend to go bump in the palace in the night in the royal residence.
First bought in 1689 by King William III and wife Mary, Kensington Palace has a rich - and sometimes ghoulish - history with many ghostly sightings, sounds of screams and other spooky goings-on reported in the wardens' log book.
Last year, a source told The Mirror: "For years now there have been rumours about Kensington Palace being haunted. In the evenings, the place has an atmosphere all of its own."
And as OK magazine has pointed out, some even think the palace may be cursed, with one ghost called the Lady In Blue said to wander along the corridors of Princess Margaret's old apartment.
The 21-room apartment is currently being refurbished for the duke and duchess, who are expected to move in there full time next year as they settle into their roles as full time royals.
We bet they are hoping that along with the old fixtures and fittings, the Lady In Blue is also removed in the process!
Meanwhile if Kate and Wills are planning to throw any spook-tacular parties of their own this Halloween, they'll be able to get some tips from the duchess' sister Pippa's book Celebrate, which is out tomorrow (October 25).
The book shares a number of recipes for tasty treats as well as ideas on the best ways to mark key occasions through the year including Christmas, Halloween and Bonfire Night.
More About Halloween
Related articles
People who read this story also read