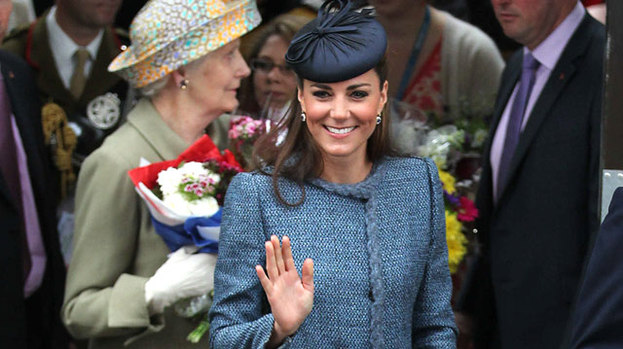 Kate Middleton is already known to be a whizz in the kitchen, but the royal has proved herself a true domestic goddess after revealing that she grows a lot of the produce she uses in dishes herself.
During a visit to Newcastle last week, as she carried out a solo royal engagement to the city and other and surrounding regions, the Duchess of Cambridge let slip that she her grows her own veg, including potatoes.
As she paid a visit to Elswick Park, which is close to Newcastle city centre, the Duchess met gardener Emma Hughes who gave her a tour of the grounds.
And after the two ladies soon got chatting, with Kate revealing she loves to get her hands dirty with a spot of gardening from time to time.
"She [Kate] grows her own potatoes in sacks," Emma revealed.
"We were digging the potatoes and she was asking about it. She said ours were bigger. She said she only got small ones this year."
The Duchess is known to be a seasoned cook and loves creating tasty dishes for her husband Prince William to try out.
Kate's speciality – and one of husband William's favourite dinners – is said to be roast chicken, which the Duchess whips up with all the trimmings. We're sure her home-grown roasties are also a big hit with the prince!
Duchess Kate is also known to make her own jam and preserves, which she is said to give out to friends and family as gifts, and is even said to own a sausage maker, perfect for lazy breakfasts at home.
Sounds like William – who admits he's a bit of a disaster himself in the kitchen – needn't worry about going hungry any time soon!
Related articles