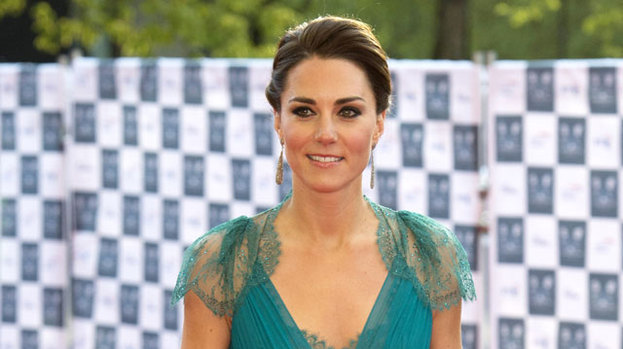 Kate Middleton will make a royal visit to the north east of England alone tomorrow, after Prince William cancelled his appearance to allow him to attend the funeral of his former nanny.
The Duke and Duchess of Cambridge had been planning to travel to Newcastle and surrounding areas tomorrow, to meet locals and visit a number of organisations and charities.
But William has pulled out of the engagement to pay his respects to Olga Powell, who cared for William and his younger brother Harry during their childhood – including the time of their parents' difficult break-up.
A St James's Palace spokesman said: "Given the significant role that Mrs Powell played in the Princes' lives, the Duke wished to pay his respects in person."
Kate will now carry out the engagement alone, which includes a trip to Newcastle Civic Centre to meet people involved in the 2012 Olympic Games, and a visit to speak to a group from the Institute of Ageing and Health at Newcastle University, to find out about their scientific research.
The duchess will also take part in a public walkabout, and drop into Keyfund at Gateshead Youth Council, a charity which helps young people "reach their full potential" and was chosen by the couple to benefit from their Royal Wedding Charitable Gift Fund.
In addition to this, Kate will also visit CRI Stockton Recovery Service, a crime reduction initiative which works with drug users over the age of 18.
In recent months the duchess has been seen taking on a more central role within the Royal Family, carrying out a number of solo engagements when her husband couldn't be by her side.
Meanwhile the couple made their first appearance together yesterday, following the topless photograph scandal which threatened to overshadow their South Seas tour last month.
Kate and William visited London's Middle Temple, one of the four ancient Inns of Court, where they met trainee lawyers who have won a legal scholarship for disadvantaged students.
Prince William is an honorary barrister and member of the institution's governing body.
Looking radiant in a burgundy skirt and matching blazer by Paule Ka, Kate looked confident and cool, and was clearly keen to put the embarrassment she faced following the publication of the topless sunbathing pictures behind her.
More About Royal Family
Related articles