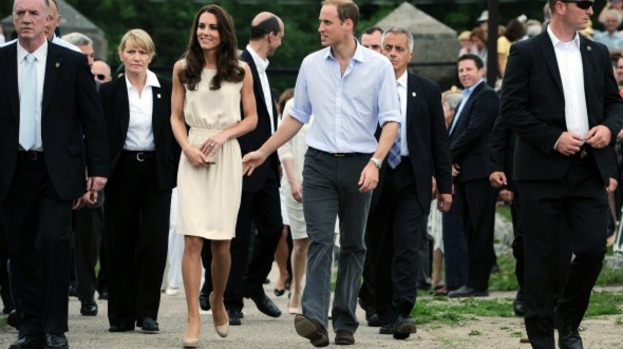 The Duchess of Cambridge has worked her magic on a pair of court shoes by M&S making them one of the fastest-ever selling lines. The nude shoes, similar to the ones she is fond of, have been flying off the shelves.
Sally Ambrose, head of buying for footwear and accessories at Marks & Spencer, said: "Nude court shoes have always been a popular style for us however, their popularity has grown by royal proportions over the last year and even more so since featuring in our September television advert."
The M&S shoes cost £19.50 from the store's Limited Collection range.
Kate's favourite nudes are from LK Bennett and cost around ten times that.
She is often seen wearing them or similar neutral shades of shoe.
More About Royal Family
Related articles
People who read this story also read