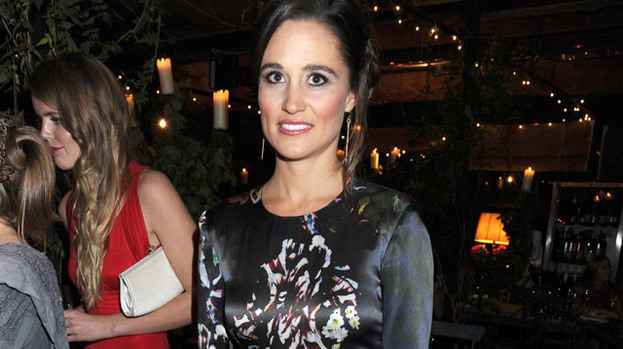 The Duchess of Cambridge is allegedly worried about her sister Pippa Middleton's recent partying in New York.
Catherine has reportedly told Pippa to stop acting like a "party girl" after she was spotting out with several men including Andre Balazs, Gossip Girl star Chace Crawford and New York Rangers player Sean Avery.
A source told Life & Style magazine: "Kate's mortified that Pippa's been living it up in New York and acting like a party girl.
"Pippa needs to remember that how she acts - her partying, her flirting with Andre and Chase - reflects badly on Kate."
They added: "Kate has been reminding her sister not to embarrass her or the royal family. Kate's worried that Queen Elizabeth disapproves every time Pippa is out partying or making headlines."
Prince William has apparently been trying to calm his wife's worries.
The source added: "Prince William understands Kate's anxieties - he's been there and done that with his brother Prince Harry's antics. So he's been trying to calm her down.
"But Kate is very anxious about Pippa not putting a foot wrong."
This article is powered by Well Contented Ltd
People who read this story also read