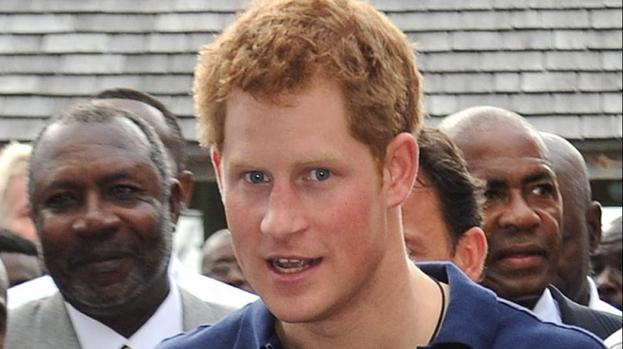 One Direction have defended Prince Harry following his naked photo scandal.
The young royal was photographed after a game of strip billiards in a Las Vegas hotel room.
However, the boyband have said they have sympathy for the Prince, who was on holiday at the time.
Louis Tomlinson said Harry is a "strong figure, because he's real".
Zayn Malik added that the downside to being third in line to the throne is having "to be aware of people's opinions".
Liam Payne told E!online: "A lot of people would have gone away on holiday and whatever, it doesn't matter to them. For him - it matters."
Meanwhile, One Direction are reportedly to attend Dermot O'Leary's wedding.
The X Factor host is to marry his girlfriend Dee Koppang next week.
Dermot has reportedly invited the boyband, and several friends from The X Factor to the ceremony.
The couple are to postpone their honeymoon as it clashes with The X Factor.
This article is powered by Well Contented Ltd
People who read this story also read