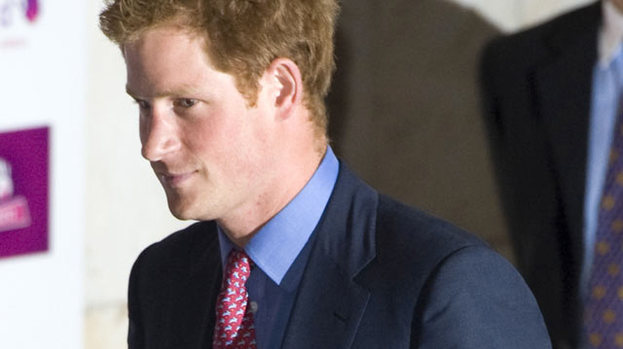 Prince Harry is sure to have been nervous about making his first public appearance since those now infamous pictures of his naked antics in Las Vegas hit the press.
But far from shying away from the scandal, he made the odd subtle reference or two to the scandal as he attended the WellChild Awards in London last night.
Harry was delighted to be invited along to the extra special event in his role as Patron of WellChild – a charity which supports seriously ill children, young people and their families throughout the UK.
The 27-year-old Prince seemed relaxed and happy as he joined the youngsters for tea and handed out the award for Most Inspirational Child Age 3-6.
During his speech Harry did describe himself as someone who was "never one to be shy in coming forward" - a comment that earned a laugh and a round of applause from the audience.
Harry struck a particular chord with six-year-old Alex Logan, who earlier in the day had told ITV news he was going to say: "I'm glad you've got your clothes on Prince Harry!"
But when it came to the crunch, adorable Alex didn't quite manage to get his cheeky line out and Harry joked: "You keep looking up at your mum. It looks like you're dying to say something but you're worried she'll tell you off.
"I heard you were on ITV earlier and you said something cheeky but let's not talk about that here."
Prince Harry is expected to attend Paralympics Games events in the coming days, and is also tipped to attend the spectacular closing ceremony, which is rumoured to feature performances from Coldplay, Rihanna and Jay-Z – one of Harry's favourites.
Related articles
People who read this story also read