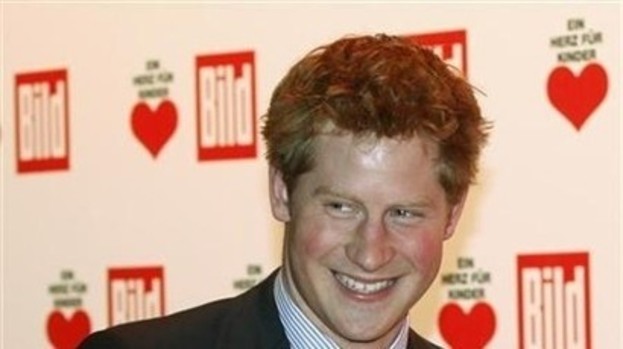 Prince Harry is to return to public life for the Paralympics following the publication of naked pictures of his partying in Las Vegas.
The 27-year-old wants to show his support for the athletes and is likely to be at the Games on Friday.
Harry will join his brother Prince William and the Duchess of Cambridge to watch the events.
He will not be joining the Queen for the opening ceremony but is still committed to his role as an ambassador to the London Olympics.
A source told the Daily Mirror: "Harry knows all eyes will be on him when he turns up at the Paralympics and he is of course expecting it to be a bit of a circus.
'He is keen to get his first public appearance out of the way so he can try to carry on as normal and this behind him.
"As an official ambassador to the Games he is keen to do a good job for the athletes and for Britain."
The added: "And more than that he has huge personal interest and involvement with injured troops.
"He is passionate about work he does for his charity Walking with the Wounded.
"As a serving army captain he of course has great empathy with the brave men and women who risk their lives and limbs for the country."
This article is powered by Well Contented Ltd