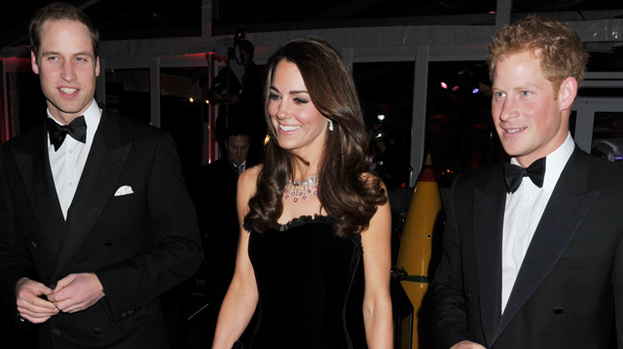 Prince Harry must have been dreading returning to the UK after those now infamous photographs of him partying in his birthday suit in Vegas made their way onto U.S. website TMZ.com.
And while his nearest and dearest will obviously be there to support him, Prince Charles is said to have had a few stern words for his party loving son.
According to The Mirror, the pair had a heart-to-heart on the phone on Wednesday and Charles advised Harry to keep his head down and throw himself back into his military and Royal duties.
A source told the paper: "Charles is not impressed with Harry's antics and thinks he should have known better.
"He has advised his youngest son to lie low and not be seen falling out of any nightclubs.
"He gave him a talking to as any protective father would because he wants to make sure this kind of thing doesn't happen again.
"But he wasn't too unkind. Harry is embarrassed enough as it is."
Prince William wasn't exactly overjoyed at seeing his little bro, in ALL his glory, splashed across the internet. He'll be even more traumatised if he picks up a copy of The Sun this morning.
According to Us Weekly, William, who is reportedly on holiday at Balmoral with his wife, Duchess Kate, was informed about the photographs before Harry got a chance to explain, and, just like his dad, he was "not impressed."
Wonder if Harry has had to explain himself to granny, the Queen, yet?
While many have slammed Harry's laddish behaviour, others have come out to defend the flame haired Prince as he is, after all, young, free and single.
Richard Branson Tweeted: "Shock horror, single man naked in own hotel room with woman.
"What on earth has this got to do with anybody else? Leave Prince Harry alone."
And Harry's naked antics have won him a celebrity fan, in the form of Lady Gaga.
The pop princess Tweeted: "HOLY MOTHER HARRY LOOKS FIT.
"Hope no ones mad at him for that, I'm certainly not."
Related articles