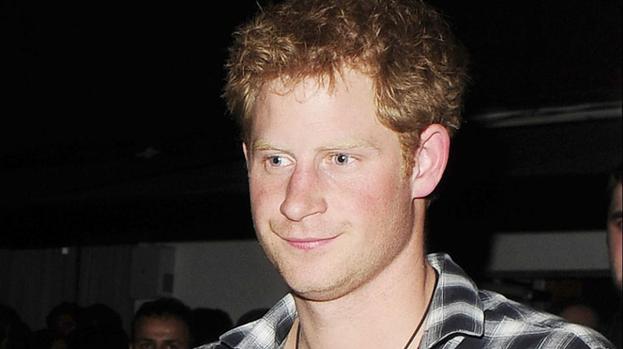 Oh Harry. Fresh from doing a fine job in his role as an Official Olympic Ambassador for London 2012, the fun-loving Prince has been letting his hair (amongst other things) down in Las Vegas. But camera phones can be something of a nightmare when one decides to play "strip billiards" with some fine fillies in one's hotel room…
American celebrity website TMZ.com posted some rather revealing and embarrassing pics of the 27-year-old Prince, dressed for his birthday, if you catch my drift, cuddling up to Las Vegas ladies.
According to the site, Harry and his friends met a group of girls in the bar before inviting them up to the Prince's VIP suite. How could one refuse?
Prince Harry was enjoying a private break from his military duties and was in the privacy of his hotel room, but the snaps have raised more than a few eyebrows throughout the world.
We're sure granny will have a few strong words for flash Harry when he next drops in for afternoon tea at Buckingham Palace.
St James's Palace has confirmed that the Prince is in the photographs, but has made no further comment about the images.
Sporty Harry also showed off his physique in Vegas when he partied with US Olympic gold medal winning swimmer Ryan Lochte.
The pair delighted guests at the Encore hotel complex, when they reportedly raced each other in the pool.
One thing is for sure, Harry certainly won't be the golden boy of the Royal Family just now.
The Prince has now returned to the UK, no doubt with a face as red as his hair, keen to put the embarrassment of his antics in Sin City behind him.
Related articles