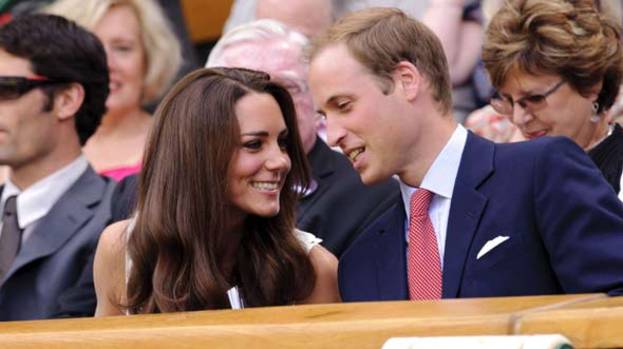 Kate Middleton and Prince William are taking some much needed time off from their hectic Royal duties, to enjoy a romantic holiday together in the stunning Scottish countryside.
The Duke and Duchess of Cambridge have spent an incredibly busy few months carrying out a number of high profile Royal duties, including appearances at the Queen's Diamond Jubilee central weekend celebrations, as well as acting as official ambassadors at the recent Olympic Games.
Now the couple are said to be keen to enjoy some R&R, and are to travel up north to stay in a cosy cottage on the Balmoral Estate in Aberdeenshire.
According to Now magazine, the Royals are heading off for a getaway at Tam-na-Ghar cottage, where they'll be able to enjoy some much needed alone time.
The cottage is in the grounds of Balmoral Castle, where the Queen and Duke of Edinburgh - who is newly released form hospital after suffering an infection - are also enjoying a summer break.
While there, Kate and Wills will no doubt indulge their passion for the outdoors. Balmoral Estate covers around 50,000 acres of striking heather-clad hills and ancient Caledonian woodland, with the Scottish setting renowned for its stunning scenery.
It's the perfect place for the couple to enjoy long romantic walks, or do a bit of sightseeing.
They could also enjoy a spot of fishing if the notion takes them, with the beautiful River Dee nearby their holiday home.
The Scottish holiday is the perfect place for the Royals to relax and will give Duchess Kate and Prince William a relaxing break before they embark on their Diamond Jubilee tour of Malaysia, Singapore, the Solomon Islands and Tuvalu, formerly known as the Ellice Islands, this September.
While on their tour, the couple will visit the rainforests of Borneo, trekking through Sabah, which is home to some of the world's most exotic and rare animals, including the endangered Bornean orangutan, the Sumatran rhinoceros and the Asian elephant.
The Royals will also get the opportunity to view 15,000 species of flowering plants and 420 species of birds.
In addition to their jungle adventure, Kate will host a tea party in Malaysia - titled the Ultimate Royal Tea Party Competition -which will see excited locals compete to win the chance to have tea with the Duchess, and the couple will also carry out a number of other important visits and engagements.
It's not wonder Kate and William are keen to have some quiet time before their exotic adventure kicks off on September 11!
More About Royal Family
Related articles