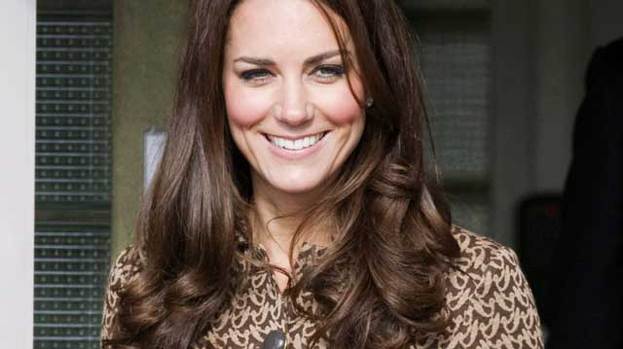 Kate Middleton might now be better known by her official title the Duchess of Cambridge, but the stunning 30-year-old wasn't always interested in Royal life, it seems.
As a young woman, Kate's ambitions lay in learning everything she could about the art world. After finishing her studies at Marlborough College in 2000, Kate decided to apply to universities around the UK in the hope of landing a place on a history of art course.
But first of all Catherine was keen to take a gap year, jetting off to Florence where she studied a 12 week course in Italian and history of art at the British Institute in Palazzo dello Strozzino.
Combining three hour daily lessons on history and Italian, Kate – now known by her birth name, Catherine – also learned all about the Renaissance. The young Kate also indulged in one of her passions, photography, while in the Italian city, OK! magazine reports.
A studious young woman, Kate was always very keen to learn and took the course seriously, but according to the magazine, she also enjoyed letting her hair down, indulging in happy hour cocktails at a hip nearby hotspot called L'Art Bar.
Kate never has been much of a drinker though, and her fellow students noted that she was never one to make a fool out of herself, often remaining composed and making one glass of wine last the full night.
That didn't stop the Italian barmen, who rather fancied the striking brunette, from giving her plenty of free drinks though, in the hope of catching her attention.
"Italian men can be quite persuasive, but Catherine would never overreact to compliments," a friend revealed. "She definitely was not a giggly sort of girl batting her eyelashes!"
That could have been, of course, because young Kate was apparently hung up on a boy called Harry, who was also studying in Florence, following his time at Marlborough College.
In fact the brunette beauty was so taken with Harry, that when she heard the exciting news that Prince William might be making his way over to Italy for a pre-university course, the news hardly even registered with Kate.
"The only time I even remember talking about William was when we found out he was coming to study in Florence, we would speculate about hanging out with him, but to be honest she never showed any interest in him or talked about him that much," an old friend of the Duchess's told the magazine.
"She certainly wasn't going to St Andrews with the intention to snare him or anything like that. In fact she was more hung up on a guy called Harry, but things didn't work out."
In the end Prince William didn't go to Florence to study; but his and Kate's paths were soon to cross at university the following year. And it seems Miss Middleton suddenly found herself being drawn towards the Prince after all.
Fast forward to 2012 and the couple – now known as the Duke and Duchess of Cambridge – have just celebrated their first wedding anniversary. Now the public excitedly awaits the next big announcement from the striking couple – the possibility of the pitter-patter of tiny Royal feet.