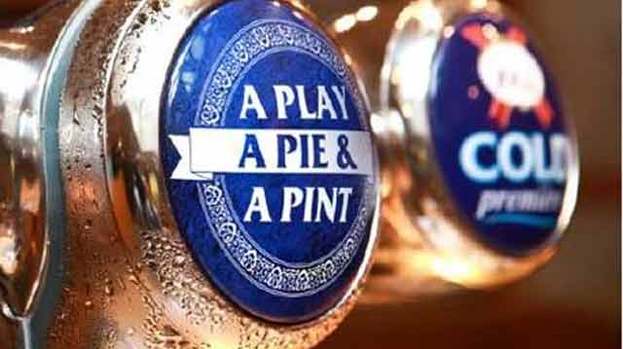 The Critics Awards for Theatre in Scotland, or CATS for short, has awarded its first ever CATS Whisker award, as it celebrates its tenth anniversary.
The award, for Outstanding Achievement, goes to David MacLennan, the one time founder and director of Wildcat Stage Productions, but more recently the orignator the "A Play, a Pie and a Pint" season of lunchtime one act plays at Oran Mor in Glasgow.

The CATS organisers, made up of Scotland's drama critics (including the present writer), said that since 2004, David MacLennan and A Play, a Pie and a Pint have transformed the Scottish theatre scene with their brilliant invention of a lunchtime theatre format that allows them - in complete freedom, and without direct public subsidy - to present more than 30 new short plays each year, by a dazzling range of writers from Scotland and across the world.
They added: "They have created a whole new dimension of opportunity, both for young writers starting out, and for established writers keen to try something new; and as the seasons have evolved, they have developed them in memorably creative ways, creating a unique relationship with their audience in Glasgow, building long-term partnerships with theatres and companies across Scotland and Europe, presenting international seasons with the National Theatre of Scotland, and extending their own repertoire to include bite-sized summer classics, and not one but two fierce satirical pantomimes a year - oh yes they have!
"It's been a magnificent and completely unexpected explosion of freewheeling theatrical creativity in Scotland; and long may it continue."
The awards marks the milestone of reaching 250 new plays. CATS organisers were keen to stress that the CATS Whiskers is an occasional award and will only be presented in exceptional circumstances, not necessarily annually.
MacLennan himself responded by saying: "I am very touched by this award and recognise that it is really being given to the whole theatrical community in Scotland whose enthusiasm for and support for A Play, a Pie, and a Pint has made it their success."
The award will be presened to MacLennan at this year's CATS awards ceremony at the Tron in Glasgow on Sunday June 10, at which this year's winners in the ten existing categories will be presented by actor Alan Cumming.