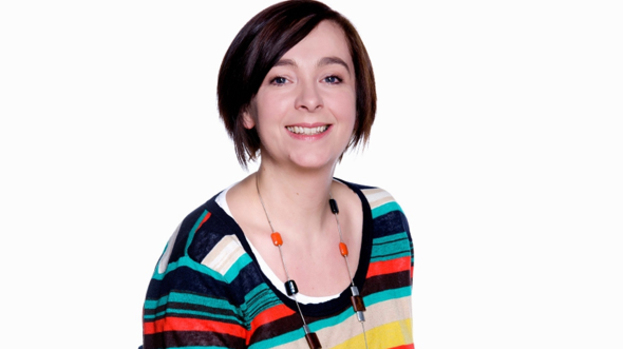 Vicky Featherstone. the inaugural director of the National Theatre of Scotland has resigned. She will leave Scotland in 2013 to take up the post of director of the Royal Court Theate in London.
Featherstone's appointment in 2004 ruffled a good few feathers of older, male, Scottish directors when it was announced. But many others saw it as a masterstroke by the National Theatre of Scotland (whose chairman, Richard Findlay, is also chairman of STV plc), declaring in no uncertain terms that whatever the NTS was going to be it was not going to be like what had gone before.
Announcing that she would continue to deliver the season that has already been anounced until the end of the year, Findlay said: "Vicky has done a fantastic job during her time here with many a great success built around a strong team. She will be sorely missed, not just by us, but by the entire Scottish theatre community. We wish her well in her new job."
Featherstone said: "It is a life-changing experience to be the person to set up a new national theatre. As I have said many times, the National Theatre of Scotland is part of a continuum of theatre. All we have done and are doing within the Company is made possible by the richness of Scotland - its people, its geography, its brilliant complexity."
She added that she felt the Royal Court, the home of new writing in England, was the place which first opened her eyes to the possiblity of theatre when she worked there in the early part of her career.
Her tenure in Scotland has been marked by considerable success. She gave notice that she was of the same mind as the board that appointed her with the opening night of the NTS in 2006 which also confounded expectations. Instead of a glittering gala occasion in one the nation's gilded Edwardian theatrical palaces, it took place simultaneously with ten different shows on the theme of Home in ten different locations from a car ferry in Shetland to a wood in the Borders.
Since then the NTS has played to over 710,000 people,across three continents, with 160 productions in 125 different locations, with box office earnings have approaching £6.4million. Plays like Black Watch have won the NTS and its artists won 37 national and international awards, including 4 Oliviers. Earlier this week, it was nominated for a dozen more in the Critics Awards for Theatre in Scotland across six different shows.
More on this
People who read this story also read