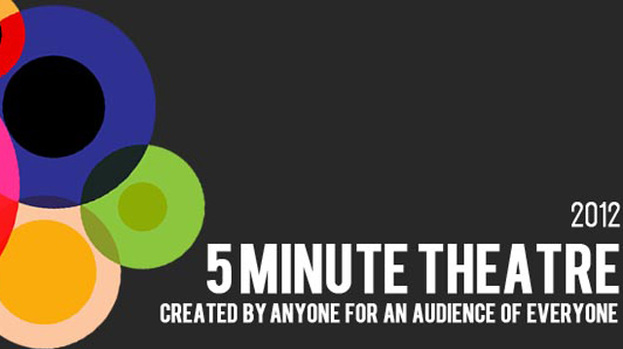 In June 2011 the NTS celebrated its fifth birthday in style by commissioning Five Minute Theatre, 24 hours of five-minute performances from all over Scotland and the world.
They were all streamed live at programmes.stv.tv/five-minute-theatre on one amazing Midsummer night – and you can still review them as individual shows.
Following the success of 2011's 24 hour extravaganza, Five Minute Theatre returns for five shorter digital and interactive bursts this year, each exploring a different theme.
First up is the theme of 'protest', with sixty five-minute productions - from all over Scotland, the UK, and the rest of the world - scheduled for live performance and online streaming between 6pm and midnight on on Tuesday May 1 on the STV website and at fiveminutetheatre.com.
The "protestors" will be using drama, dance, physical theatre, performance poetry, puppetry, aerial performance, human Punch & Judy, song, improv, monologue, video, Q+A, flashmob, kettling, music, opera, verbatim, theatre-on-wheels and a whole lot more…
Robert Dawson Scott, editor of stv.tv, said: "We really enjoyed being a part of Five Minute Theatre. STV is part of Scotland's wider creative community so we are delighted to continue our online relationship with the National Theatre of Scotland into 2012."
Five Minute Theatre producer Marianne Maxwell added: "Five Minute Theatre in June 2011 was a joyous celebration of theatre in all its many forms.
"Inspired by the imagination and creativity of that first event, we are excited to develop and expand what Five Minute Theatre can be for performers, theatre-makers and audience."
Over the years the National Theatre of Scotland has helped put Scottish theatre on the map with fantastic productions such as the critically acclaimed Black Watch.
Tickets are now available for the event's live hub, The Victorian Bar at Glasgow's Tron Theatre. The event is free, but advance booking is highly recommended via the Tron Theatre box office on 0141 552 4267.
Between 6pm and midnight, the various live, live-streamed and pre-recorded performances will play onstage and onscreen to a limited capacity audience in the bar, with a further audience of thousands expected to experience the event online.
With performances from both amateur and professional theatre-makers aged eight to 75, productions vary widely in their approach to the theme of 'protest', from the highbrow and the serious, to the satirical and the surreal.