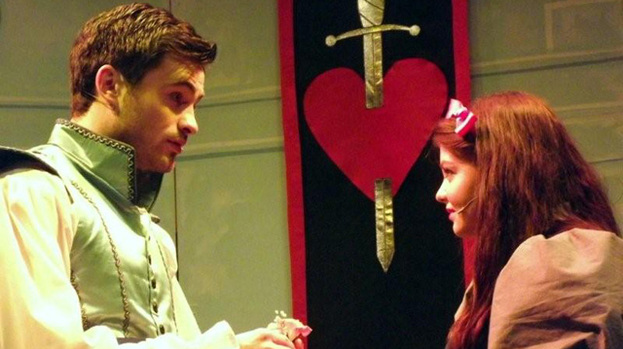 Last year, Paisley youth theatre, PACE, showed they could hold their own alongside Scotland's panto big boys with a top notch production of Aladdin that had much to recommend it. Not least some truly excellent musical numbers.
Sadly this year's festive offering just doesn't hit the same heights, lacking the vibrant energy Aladdin had. It's also overly reliant on laughs to paper over the cracks of a paper thin script lacking any real narrative thrust.
As usual, PACE founder David Wallace takes on the writing and directing duties here. And he turns in his customary, engaging, larger- than- life stint as the Dame (in this case Snowhite's mother , Widow White).
He's joined by regular comedy foil Alan Orr as Sam Sam the Music Man, servant to Mathhew Ellis's Prince who is in search of a bride.
And while Wallace and Orr's rapport and ad- lobbing expertise is not in doubt, the production meanders along, lacking any real tension when called for.
Great as the pair are with the nippers they get on stage at various parts of the show, there's definitely a distinct lack of theatrical oomph here.
Youth theatre is all about giving kids the opportunity to shine on stage , and the youngsters playing the seven dwarves give it their all. And PACE operate on a very different budget from the King's and Lyceum's of this world.
But Lyndsey Graham as the Prince's love interest, Snowhite, never really holds your interest, and neither does Ellis. Ruth Tapp as wicked Queen Evilina could also do with turning the menace up a few notches.
The set (a neat mirror special effect aside) is perfunctory, and musical director Orr's songs not up to his usual standard.
While there's no denying the show has its moments of fun and entertainment, it lacks the magic of last year's excellent show.
Snowhite, Paisley Arts Centre, Paisley, until December 31. Tel: 0141 887 1010