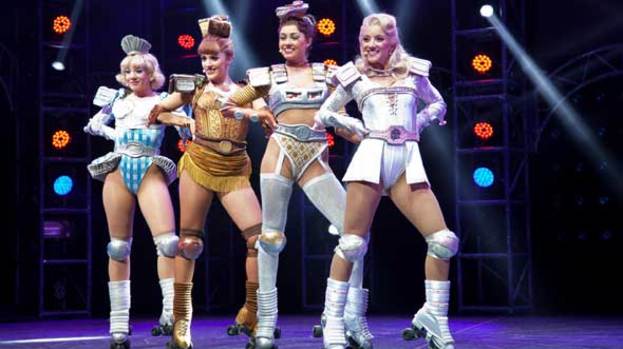 Starlight Express rolled into Aberdeen this week to rapturous applause and a standing ovation at His Majesty's Theatre.
If you think too hard about it, this show really should not be a success: its main characters are toy trains and all the actors are on roller skates.
However, the musical magic of Andrew Lloyd Webber and ingenious choreography of Arlene Phillips makes this one of the most exciting and exhilarating theatre extravaganzas you are ever likely to see.
Whilst not being your typical musical, Starlight Express still has a love story, a baddie or two and a central character you will be cheering for right from the start.
Rusty, a little steam train with a big heart, wishes he could win the race of his life and the girl of his dreams. Played touchingly by Kristofer Harding, his performance of 'Starlight Express' is beautiful, sweet and the perfect ending to Act One. The only train for him is Amanda Coutts as Pearl, whose poise and elegance on skates is upstaged only by her perfect singing voice.
Whilst there may not be the same number of memorable songs as some of Lloyd Webber's more prolific work, this show is not without its stand-out numbers. The company performance of 'Light At The End Of The Tunnel' is a mesmerising display of dance, song and immaculate timing. Lothair Eaton's performance of 'Poppa's Blues' also adds some spine-tingling soul to the show.
However, Ruthie Stephens as Dinah perhaps steals the show with her hilarious country-inspired performance of 'U.N.C.O.U.P.L.E.D'.
Adding to the spectacle is a superb light show that even incorporates moving lighting rigs and 3D visual effects on stage.
This, combined with the most unusual, intricate and downright awe-inspiring feats of choreography, makes this a fantastic night out for children of all ages.
So get your skates on and don't miss out!
Starlight Express runs at His Majesty's Theatre, Aberdeen until Saturday, October 13.