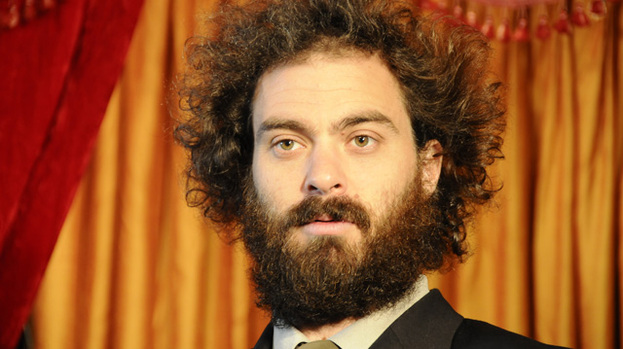 Silent clown Doctor Brown had something to shout about at the weekend as he took home the Foster's Edinburgh Best Comedy Show Award.
The award is in its 32nd year and has previously been won by comedians including Al Murray, Rich Hall, The League of Gentlemen, Dylan Moran, Lee Evans, Steve Coogan and Frank Skinner.
The shortlist for the award also included Claudia O'Doherty, James Acaster, Josie Long, Pappy's and Tony Law.
Awards producer Nica Burns said: "Doctor Brown's show starts with fun pranks and then takes the audience on a roller coaster from inspired lunacy to pulling your heart strings.
"He can express emotion with a gesture, a look or an eyebrow. A breathtakingly brilliant clown with enormous charisma in a fantastic show."
Meanwhile Daniel Simonsen was named Best Newcomer, out of a shortlist that included David Trent, Discover Ben Target, Joe Lycett and Sam Fletcher.
The Foster's Panel Prize went to New Zealand mime artist The Boy with Tape on His Face. Burns explained: "He is an outstanding comedian who proves that punchlines don't need words."
The Best Comedy Show comes with a cash prize of £10,000, while Best Newcomer and Panel Prize both bring with them a cash prize of £5,000.
More About Edinburgh Festivals