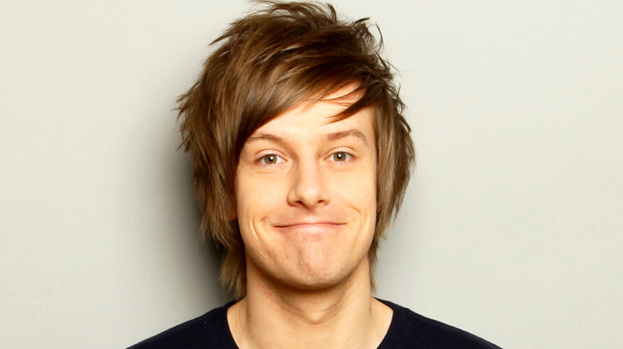 Hello, what's your name, and what on earth are you going to be doing in Edinburgh this August?
Hello! I am Chris Ramsey and during August I will be walking up and down hills in drizzle, dodging puddles and sweating into a plastic poncho... I'll be doing my stand up show in between all of this.
Tell us more about your show...
Well, this is my third solo stand-up show and it's called Feeling Lucky. It's not about luck per say, but more about how we should feel lucky. It's heartfelt and contains lots stories from my life.
Food and/or drink – what do you take to keep you going through the madness?
Well, this year (as I have before) I will be living with fellow comedian Tom Deacon and he is an absolute whirlwind in the kitchen - it blows my mind. So normally I do the shopping, he does the cooking. I also love the sushi place just up from the courtyard and the Red Fort curry house as a treat.
What's your favourite part of the Edinburgh festivals?
I'd have to say performing my show. For that hour every day I have the time of my life.
What would be your biggest piece of advice to any performers coming to Edinburgh for the first time?
Buy a really good umbrella.
Whoever else are you most excited to see in Edinburgh this year?
Daniel Kitson. Managed to wangle myself a ticket at the last minute... even offered to work a shift on the bar at The Stand to get in.
What's been your most memorable festival experience?
Getting nominated for the Foster's Comedy Best Show Award last year.
Any favourite Scottish word/phrase?
Bawbag.
And what would be your best tip for any punters coming to their first Fringe?
Come and see my show.
More About Edinburgh Festivals