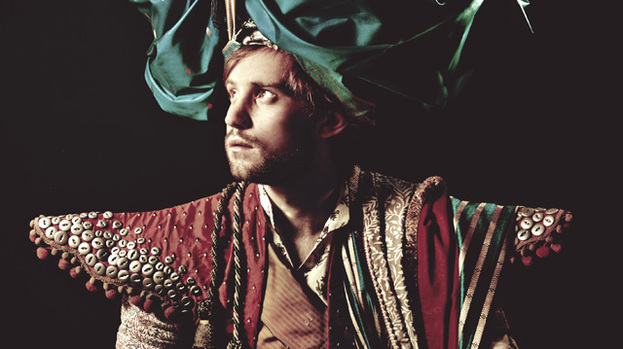 Hello, what's your name, and what on earth are you going to be doing in Edinburgh this August?
Hi I'm Naz Osmanoglu and I'll be doing a stand-up hour in the Udderbelly called Ottoman Without An Empire...
Tell us more about your show...
Well, I'm half Turkish and half English and a bit confused. I'm also an Ottoman Prince and trying to impress my dad.
How are you preparing for your marathon Fringe run?
Like to get match fit with lots of gigs and previews - also I should probably pack a suitcase.
Food and/or drink – what do you take to keep you going through the madness?
I will eat burgers for a whole month I fear...
London's taken some of the hype with the Olympics this year – what do you think is the best way for Edinburgh to grab it back?
Could Hussain Bolt do a one man show or something?
If you've been before, what's your favourite part of the Edinburgh festivals?
The Pleasance Courtyard!
What would be your biggest piece of advice to any performers coming to Edinburgh for the first time?
Go to see as many things as possible, have loads of fun and get ready to flyer, baby. All day long...
Whoever else are you most excited to see in Edinburgh this year?
Excited to see The Comedy Zone as well as Mark Cooper-Jone's show "Geography Teacher"
What's been your most memorable festival experience?
I fell off a stool once on stage and it hurt a lot. It hurt more as people laughed.
Any favourite Scottish word/phrase?
I like the word tattie quite a lot.
And what would be your best tip for any punters coming to their first Fringe?
Every day go see someone you've never heard of, wonder into free show with a strange flyer and never go into the same bar twice.
Naz Osmanoglu will be performing Ottoman Without an Empire at the Udderbelly – Wee Coo, 1st – 26th August, 8.00pm. For tickets see: www.edinburghsbestcomedy.com
More About Edinburgh Festivals