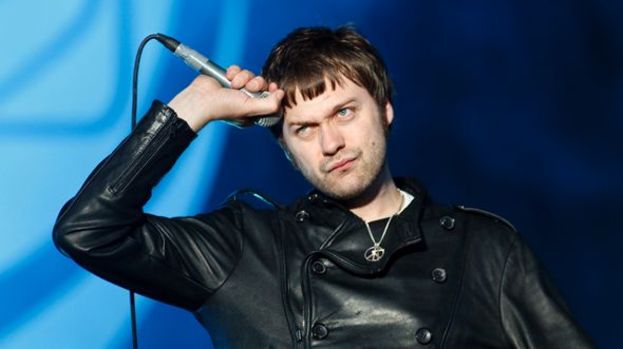 You're home, you've had a much-needed hot shower and you're flicking through the photographs on your phone, reliving the magic and madness of another mud infused weekend at T in the Park. Ahhh – wish you could do it all again?

Lets us help you take a look back at the weekend through the wonderful words of our reviewing red-head Kirstin Lynn.

Simply click on the band's name and remind yourself of the amazing, and possibly not-so-amazing, performances that graced the stages at T 2012.

Cher Lloyd vs Kaiser Chiefs: Kicking off with two major Marmite bands, T know how to entertain, regardless of whether it's sadistic or pure pleasure.

Example Kickstarts the real party: Finally the crowd are thrown in to the true party spirit as Example takes over the Main Stage.

Snow Patrol and New Order take Friday to the finish: Boasting big name special guests, or legendary dance floor classics, Snow Patrol and New Order wrestled to win our Friday night crown.

Olly Murs brings Madness to T: Good guy and all round cheeky chappie, Olly Murs, was the second tv talent show star to play TITP on Friday, this time with impressive results.

The Three D's of T: Damp, Dappy and Django Django: It's not raining men, it's raining some volume of water, but T in the Park don't let a little bit of weather stop the party.

Rizzle Kickin' in the Park with Ben Howard and Benjamin Francis Leftwich: Running ahead of schedule, I only caught the last few songs of Rizzle Kicks' energy abundant set, though their mammoth crowd, regardless of the heavy rain, proved Dappy's previous unpopularity as a case of taste rather than the elements. Oh well, at least that's that one cleared up.

Florence paints the park red: Washing her set down with a glass of Buckfast, Florence Welch and her band celebrated the third anniversary of their hit debut album at T.

T in the Park's final fling starts classically: Scottish star and violin virtuoso, Nicola Benedetti wowed the early afternoon crowd in a big first for T.

Jessie J burns down on Saturday: Spring-loaded and helter-skeltering around the stage, Miss Jessie J finally makes T after health problems knocked her off the bill last year.

Twin Atlantic and Howler set a weary T Free: Local boys and out-of-towners alike, there's a lot of fatigue in the park today, and it's their job to fix it. Howler and Twin Atlantic did just that and more.

Noel Gallagher without Oasis is High Flying at T: No stranger to a festival, but promoted to frontman status, Noel Gallagher took on Balado with his High Flying Birds for support.

Rita Ora might be Hot Right Now, but Roman Nose are hotter: Finding out a bit more about that elusive creature they all talk about, Rita Ora, it was new electronica masters, Roman Nose, that really impressed.

Bad in the Park: Nicki Minaj turns off T: Pulling one of the biggest crowds of the festival, and then making them wait 55 minutes with no explanation, Nicki Minaj lost fans at today's T in the Park.

T in the Park: mud, madness, Stone Roses and the oldest rocker in town: At 62-years-old, STVLaura's dad was in his element as he showed wet weather whingers how to party at the festival.

The Stone Roses hold their Scottish Resurrection at T: Back by incredibly popular demand, the pioneers of Madchester headlined Saturday night T. A party band plus a party crowd, whatever could happen next...
Happy Mondays entertain T's 24 Hour Party People: On their fourth comeback, Sunday saw the turn of Madchester underdogs, to take to the stage at T.
Band Of Skulls and Dry the River keep Sunday afternoon sweet at T: Taking a break from the bigger stages and inhaling what the tents have to offer, (a lot of wood chips), Band Of Skulls and Dry the River provided three word band names and new raw talent at T.
The T party reaches a grand finale with Swedish House Mafia and Kasabian: With T veterans, Kasabian, versing supergroup Swedish House Mafia's final Scottish show, there was nothing to do but party in the final few hours of T.
ALL OVER FOR ANOTHER YEAR
People who read this story also read