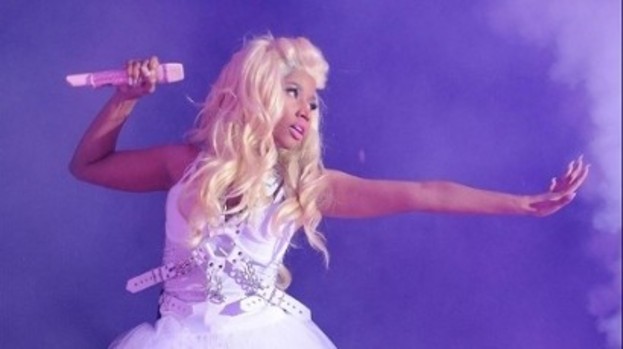 We've yet to embark on the freshly softened bogs of Balado, and yet we're already gazing into the final day of T in the Park until next year. Meteorological rumours are that the weather most likely won't be the best, so we've picked out top five acts for Sunday for something good you can rely on, regardless of the elements. Who cares anyway, surely a heavy downpour is simply a free shower, and time saved from one less dousing down with baby wipes?
Rather than force yourself to make that all important decision between McFly or The Wanted, simply avoid both and take yourself to see Band Of Skulls. No stranger to Scotland after their extensive touring already this year, the gritty rock 'n' roll trio will whip you into action, leaving you head banging yourself dry with their monster riffs. Showing Kings of Leon you don't need to be from the United States to be able to brandish that Southern rock sound, these guys should be your new favourite chart rockers- oh and they also seem to have acquired all that grizzly hair the afore mentioned Kings Of Leon lost after some record label grooming.
Taking you from laid-back to upright and rigid, Skrillex and his screamo-dance will have any fatigue shaken out of you, his signature sound not one for the faint-hearted. With volume surges and deep bass to quake you to the core, the Los Angeles producer will be hard pushed to bring any Californian sun to Kinross-shire, he will however have you breaking a serious sweat by other means.
One of pop music's newly hatched divas, Nicki Minaj will be making her T debut this year. Known for her kooky over-the-top attire, we know she'll have dressed for the occasion, although we suspect perhaps not quite sensibly. Set to bring her own bold brand to the T party, along with her multiple-personalities and obligatory much talked about booty, her performance should be one to paint the park pink.
Taking a break from the super-sized sets of the Main Stage, the BBC Introducing Stage will be hosting a whole host of delights across the weekend. Showcasing on Sunday, Glasgow's own Miaoux Miaoux is guaranteed to delight music fans with his own brand of comforting synth-pop. With his debut album hot off the press, Miaoux Miaoux will thaw you from the inside out, as you dance yourself dry in his uplifting haze.
After the recent announcement of their split, Swedish House Mafia bring their final Scottish show to T in the Park. There'll be no reason to mourn when the supergroup take to the stage, as quite quickly their fat beats and frenzied synth hooks will have you in their grip. Here's hoping in their travels from Miami 2 Ibiza that they can inject a big dose of summer on the Sunday crowd, as it seems less and less likely our long lost friend, the sun, will be doing that for us.
When it boils down to it really, overall, part of T in the Park's charm is its Scottish heart. That should mean the festival, and the masses attending, will be ready for anything- just don't forget your wellies. Have a ball, we'll see you in Balado.
People who read this story also read