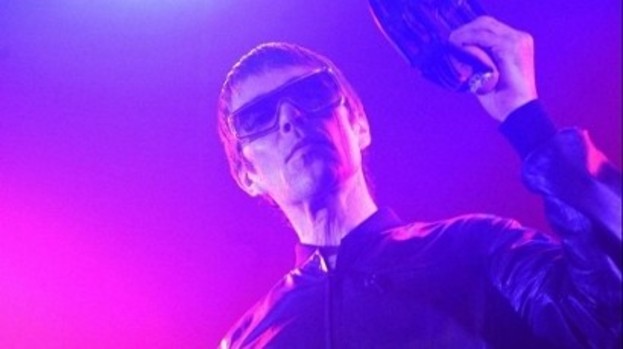 Forward rolling into the chart-star-studded field of T in the Park, Saturday has a whole lot of acts to give to you excitable festival-goers. Whether your very first time at T in the Park, or a seasoned professional, Balado should treat you better than a trip to your Gran's on a bank holiday. Sifting through the line-up so you don't have to, relax and focus on your packing strategies for the weekend, as we do all the hard work and bring you our top five acts for Saturday.
Where better to start than T Break where some of the country's finest new talent begin their fledgling careers as a festival band. A fantastic place to be for the weekend if you fancy your chances at spotting the next big thing before the masses, Saturday sports the wonderfully demonic Roman Nosewho stand head and shoulders, (and obviously knees and toes), above many of the other acts. Already having supported 2manyDJs on one of only two live outings to date, the rare techelectro trio are a guaranteed sighting this weekend, and they should have you hooked with their MSG-dipped dance-inducing sound.
Designed to rock any weary bodies or broken minds in a brief afternoon breather, the serene Ben Howard makes our list, graduating into the larger festival stages this year, after having packed many of the 'ones to watch' stages last year. His organic folk and earthy heart-hungry vocal will cure the biggest of Friday hangovers, and should install standing power for the remainder of the night- or at least delay your road trip to inebriation for a few more hours.
Django Django take the place of Howard in the 'ones to watch' stakes, with their wonky synth-pop. Formed at the Edinburgh College Of Art, the partially Scottish four-piece are a quirky party band that will have you Dad dancing in no time at all. An upbeat treat to get some early gyrating out of the way to, the charm of Django Django can only be amplified in the festival atmosphere.
Rizzle Kicks may or may not be everyone's cup of T, but the mischievous duo are a band that suit festivals in general, with high energy sing-along anthems to get your groove onto. With summery beats and sunshine melodies, the band guarantee vitamin D with their revisit to late 80s hip-hop. Regardless of your music allegiances I dare you to defy an old booty shimmy to Mama Do The Hump. Festivals do very funny things to people.
With T in the Park hosting their exclusive Scottish comeback, whether you adore or hate The Stone Roses, their first live outing is surely a must to reassess your own opinion of the controversial mob. With mixed tour reports so far, and more drama than a series of TOWIE, the original party band, mixed with a manic festival crowd, should provide an ideal platform for you to put that all important tick in the box of either man or monkey, as the sometimes badly behaved Ian Brown leads the way. Wrapped in nostalgia, hopefully you'll manage to keep all your clothes on for the big event unlike one fan currently doing the YouTube rounds from their Heaton Park show. There's not enough midgie repellent in Scotland for such behaviour. Ouch…
People who read this story also read