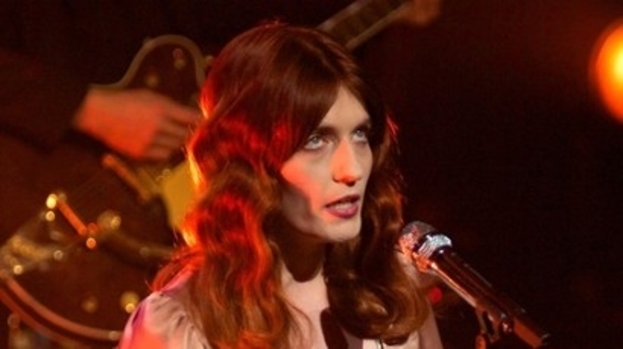 Scotland's biggest music festival, T in the Park, is about to shake-up the idyllic greenery of Balado this weekend, with a bumper bill set to burst all over its many stages. We felt it was only fair to give you the heads up in advanced for what we'll be shaking a tail feather to, come rain or shine (but preferably shine please, us gingers need a hand with the head-frizz at it is).

Stars of DIG! and best known for their unhinged onstage antics, The Brian Jonestown Massacre are likely to bring as much calamity to T as their name suggests. Armed with a new album, and hopefully no shotgun, their ever changing ranks are sure to bring frontman, Anton Newcombe and his errr… individual style of showmanship. Definitely one to attend for the show alone, regardless of your musical preference.

It's highly unlikely you'd want to be whisking your parents along to T in the Park, but I think there would be an exception if Bernard Sumner was one of your makers. Fronting dance punk pioneers, New Order, on their latest reunion, the only thing Dad about this band are the dance moves, and those can be forgiven for the field filling set which accompanies them. New Order are a legendary party band to kick-start the weekend, regardless of the inevitable reminder of the Blue Monday which awaits most festival goers, whether a result of PFD (post-festival-depression apparently), or the modest temperatures of the Scottish summer.

After watching him bounce Glasgow's Barrowlands earlier in the year, Balado is set for the same treatment as Professor Green, deceiving by name, exceptional by nature, brings the party to town. Upbeat, and with enough samples and remixes to get the whole crowd involved, he's the perfect act to dance up some body heat to, or conversely, lounge on the border of the crowd whilst gorging on your delicacy of choice as you and your possy, together nod your head to the beat agreeably.

Taking a nose-dive from the mainstream and onto a more obscure act, brewed locally, and at the earlier stages of their career, the enigmatic Organs Of Love know how to put on a show- one to make your dark, dark walk back to the camp site a little more spine-tingling. Worth taking time out from the flashing bright lights of the funfair, the noise bleed oozing from one stage to the other, and the overzealous smells that are already mounting, Organs Of Love are a dark delight.

Who better to feature on Fairytale Wonderland themed Fancy Dress Friday, than Gingerella herself, Florence and the Machine. Having carved a more demure persona through her most recent release, Ceremonials, the songstress' set will be one to sway and stomp to in equal measure. Sure to put on a spectacle, the festival princess knows how to treat her crowd, and is likely to throw in a few tales of past trips to Scotland if her recent SECC show was anything to go by. Don't let her new exterior fool you from her wild child past, hopefully the festival atmosphere will have that back out in force.

That was just the warm up, now to tackle Saturday...
People who read this story also read