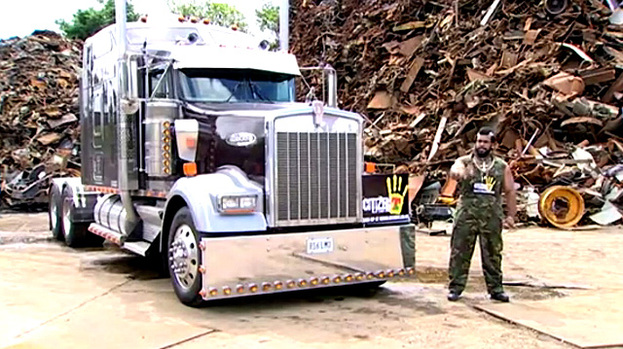 T in the Park has signed up its own 'Mr T' to tell festival-goers to quit their 'jibba jabba' and sign up to the Citizen T manifesto, which encourages "positive community behaviour".
The scheme also urges those attending the Scottish summer festival to care of the site, look out for friends and fellow campers, put rubbish in bins and "ultimately have fun while staying safe".
The first campers to register will be rewarded with the opportunity to camp with like-minded "citizens" in a special area of the campsite.
Campers can apply to become a resident of the Citizen T campsite from Friday 25th May at www.citizent.co.uk, where the manifesto can also be found.
Festival organiser Geoff Ellis said: "Citizen T is about the audience really feeling like T in the Park is their own town for the weekend and looking after each other.
"For most people T in the Park is about more than just the music - it's about having fun with existing friends, meeting new ones and creating a lifetime of memories."
This year's festival takes place from July 6 to 8 at its traditional Balado home, with a line-up including Snow Patrol, The Stone Roses and Kasabian plus Florence + the Machine, Noel Gallagher's High Flying Birds and Nicki Minaj.
People who read this story also read